Chief of Army Staff (COAS) General Rajendra Chhetri participated in the Chiefs of Defense Conference of Troops Contributing Countries-TCC in New York.
During his visit to United Nations Headquarter, COAS General Chhetri paid a courtesy call on Dipartment of Peace Keeping Operation andUnder Secretory General Jean-Piere Lacroix, Dipartment of Field Support Under Secretory General Atul Khare Nepal's permanent representative to United Nations Durga Prasad Bhattarai.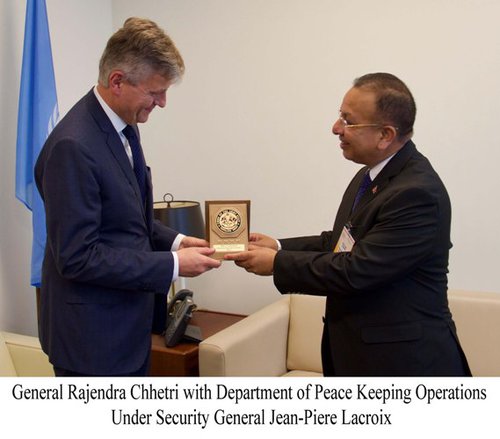 More than 150 participants took part in the conference.
According to a press release issued by Nepal Army, COAS General Chhetri is returning after paying his official visit to United Kingdom.