It is widely known that the Nepali government has not been very stable recently and probably will continue changing in the foreseeable future. Firstly, it must noted that it is not easy for a foreigner with no knowledge of Nepali to get clear updates from local parties' websites since their English versions are not being updated. For instance CPN-Maoist center's last English update on their Home page goes back to 2013 and many sections of the CPN-UML website say 'Coming soon'. Regarding the Nepali Congress and the RPPN, their effort to inform English speakers about the history and ideology of the party may seem slightly better but many sections like their Constitution, manifesto or press releases remain untranslated. One may argue that the majority of voters are Nepali speakers and that there is no need for English translations. However, there are more than 123 languages spoken in Nepal. According to the Constitution of Nepal, 2015 the official language is Nepali in Devnagari script but any language spoken by the nation should be recognized. Therefore, in such a multicultural country, parties should attempt to reach out to everyone and English is probably the best way to do it.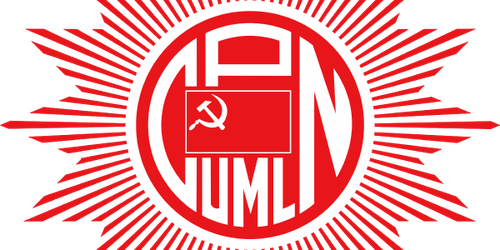 On the other hand, it could be argued that there is a bigger problem which is internal and concerns the illiteracy levels in Nepal. There is still a high percentage of the population, especially in remote areas with no access to schools where people don't read Nepali. Justly, this is more serious than having political websites up to date in English. However, having more material available in English would certainly ease the communication with the Embassies and the world. Having the communication eased could result in receiving more international aid.
 Currently the majority in the parliament is held by the Nepali Congress. The party is center-left, followed by far-left CPN-UML and CPN-Maoist Center. Putting the numbers together, far-left parties have a majority at the moment - more than the social democratic Nepali Congress. In such case Nepali government can be considered communist even though the two parties' agendas differ and they do not cooperate much. There is an important issue I want to raise here. Is communism the real ideology in Nepal or is it an overcome tradition that is used in a populist way to reach out to the voters?
 Considering the fact that Nepal suffers from high levels of poverty, it is understandable that communism gives people hope for a better life. The problem observed here is that parties use communism in a populist way to reach out to the voters and distinguish themselves from the majority held by the Nepali Congress. Implementation of essential characteristics of a communist state such as abolition of private property, collective ownership are not on the state's agenda. There is no censorship and people can freely travel when visas obtained. Previous centralized system has also changed into federalism which makes it easier for regions to implement their policies and administer their budgets. Center-left policies such as elimination of unfair gaps in incomes by for instance introducing a minimum wage system or provisions of necessaries of life is hardly seen either. There is no limitation on working hours and local businesses are being supported.
 Another element that has surprised me is that the government has issued public holidays on 26th July for Eid al-Fitr even though there is only a small minority of Muslims living in Nepal. In the Soviet interpretation of Marxism religion was banned and whoever wanted to practice religion had to do it in secret. After the CPN-UML party posting a picture with Eid Mubarak on their website it can be seen that communism in Nepal has been in a way revised. But can communism really be liberal? The world knows that communism as we knew it has failed and even in China it has started intermingling with capitalism and religion. One paradox that strikes me is the ideology of abolishment of exploiter class against the exploited as a basic feature of communism. Is it not this exactly what the caste system in Nepal is based on? It is not only communism that needs to stress the abolishment of caste system on a political and cultural level. At the moment social democracy is a great middle way for Nepal. People need social security and a government they can trust. My only concern is that communist parties acting as social democrats can mislead the voters about the real ideology behind it.