Late Dilli Jung Thapa's contributions in modernizing Nepal are immense, but the work of the great hero of modern Nepali engineering is gradually disappearing. And, with it, an important period of the political history of Nepal will be gone.
From ropeway to a tunnel, from neo-classic architecture to hydropower, irrigation canal and urban planning, Chief Engineer Colonel late Thapa had played a key role in materializing Prime Minister Chandra Sumsher's projects to bring change in the country.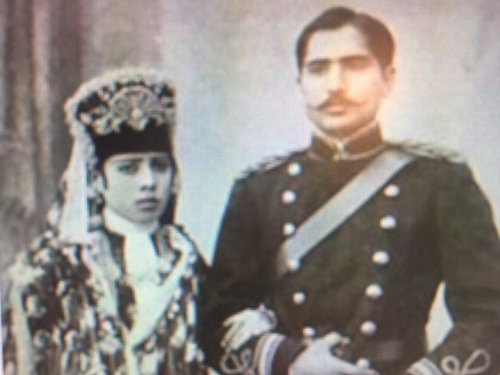 At a time when the demolition of old palaces continues, environmental activist and conservationist Chanda Rana, a granddaughter of Chief Engineer Colonel Dilli Jung Thapa, has come forward to make a case for the history and heritage of Nepal. "Of course, my grandfather was the architect of these Rana palaces. I am launching a struggle to save that period of the history of Nepal," said Rana, whose hectic activism forced the government to save Sita Bhawan.
"I cannot sleep at night if there is rain, worrying if water leaks from the cracked roof of the building. Despite my several requests, the authorities are yet to cover the roof by using plastic, look at Nepal Academy of Fine Arts or Balmandir," said Rana.
Even Chief Engineer colonel late Thapa supported then Prime Minister Bhim Sumsher Rana's vision of constructing two important palaces Sita Bhawan and Lalita Nivash as neoclassic architecture, which was different from the earlier ones.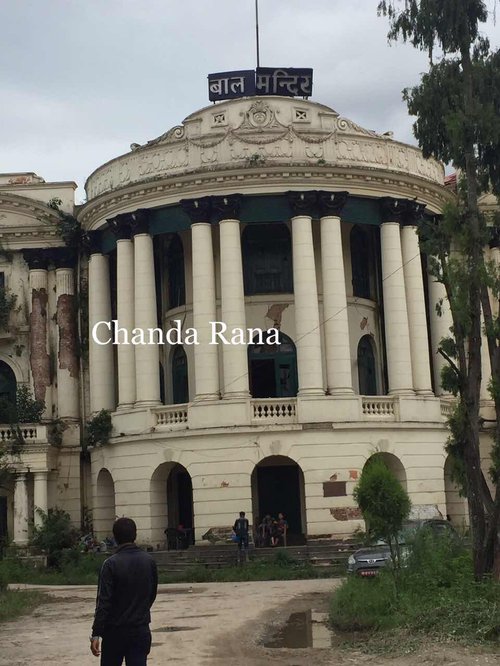 Of the Rana Palaces, Sita Bhawan has its interiors still intact, Baithak has red mirrors and red chandlers, even the furniture and carpet are intact.
Along with building the first tunnel in Churia in Hetauda to Bhimphedi-Matatirtha Ropeway and designing almost three dozen Rana Palaces in Neo-Classic styles, Chief Engineer Colonel late Thapa was also a lead designer of Chandra Nahar, the first modern canal to irrigate the land in eastern Terai in Saptari.
Chief Engineer Colonel Thapa not only designed and built the canal but also signed the agreement with British India provincial government on using Koshi water. According to experts, this treaty of using Chandra Canal is one of the best in protecting Nepal's interests. the Churia Tunnel, Bhimphedi Road, and Chandra Nahar are still in good shape, neo-classic Rana Palaces, which remains a major heritage and buildings built in the Rana period, are now in the process of being demolished.
"Karna Dhoj Adhikary former chief secretary and Director General of Department of Irrigation informed me that he read all detailed in Chandra Library near the site of Chandranahar. However, the library was devastated during the insurgency and nobody knows where all those written documents are now. I have visited all the places to find the books. To make these parts prosperous as a major agricultural land of the country, my Grandfather Chief Engineer Colonel Dilli Jung Thapa constructed one of the best barrages called Chandra Nahar, which is no doubt the first model barrage of the country, which used to irrigate the entire farming land of Saptari and Rajbiraj. Chandra Nahar has played a key role to boost the agriculture production."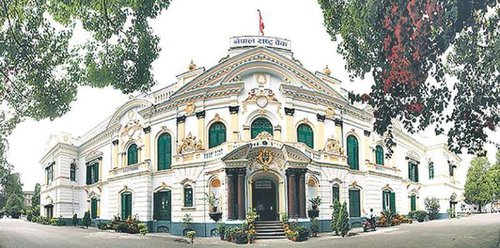 Following the intervention of CEO of Nepal Reconstruction Authority Professor Dr. Govinda Raj Pokharel, the government has decided to retrofit a few Rana Palaces like Sita Bhawan, presidential palace Shital Niwas and a front portion of Singha Durbar, including Belayati Baithak.
However, Laxmi Niwas, a palace of last Prime Minister Mohan Sumsher, which is said to be a smaller replica of Singha Durbar and Lalita Niwas, the palace of the son of Bhim Sumsher and NC leader Subarna Sumsher Rana, have already been demolished.
It is not only the earthquakes that rocked these historical palaces. They were ruined owing mainly to a long negligence of the concerned authorities to undertake the maintenance work.
"Chief Engineer Colonel Dilli Jung Thapa's contribution includes Neo-classical Rana Durbars before 1990 earthquake and major reconstruction with new design rebuilt by Thapa, including Dharahara, Tokha. They are his golden contributions. First model Chandra Nahar construction at Fatehpur, Saptari, first planned city Rajbiraj, a replica of Jaipur of India, and the first ropeway of Nepal and Charkhal Adda are his contributions in an era of development. He can be considered as the opening of the golden gate in Nepal," said Chanda Rana.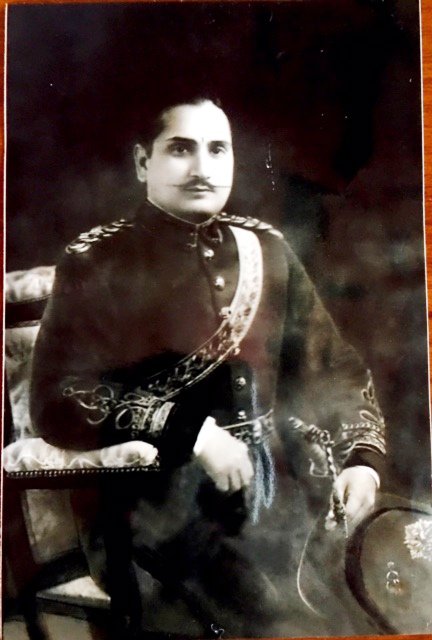 At a time when some individuals like former army chief General Gaurav Sumsher Rana and Gautam Sumsher Rana, who have shown the way to maintain old palaces by reconstructing a small portion of Babarmahal Palace, it is not impossible for the government to preserve the old Rana Palaces. But even Shanker Hotel damaged badly by earthquakes is retrofitted by the private sector.
Grandson of Governor General of Eastern Nepal Colonel Gajraj Singh Thapa and son of Colonel Harsh Jung Thapa, chief engineer Colonel late Dilli Jung Thapa opened the floodgates of development engineering. One of his memorable works is signing the agreement on the use of Chandra Nahar.
The book, Nepal India Water Resources Relationship Challenges, written by water resources experts Dr. Dwarikanath Dhungel and SB Pun, has quoted Karna Dhoj, about engineer Colonel Thapa's contributions in Chandra Nahar.