Mrs. Roky Shrestha declared winner of the Mrs. Nepal title of this year. According to Artist Nepal, Artist Nepal Network, Kathmandu, Nepal, she wins a title in a completion of 18 women.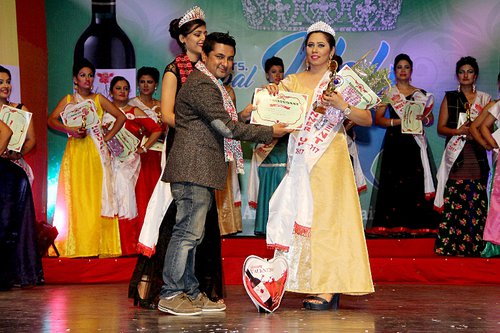 Rudra Kumari Karki declared as first runner up, Swasti Poudel second runner up and Sabita Tamang declared as third runner up. Held at Rashtriya Nachghar, Swasti Poudel declared as best talent, Sabitri Shretha in best hair, Jyoti Gautam in best skin, Meena Lama in best photogenic, Tulsa Aryal as best personality, Geeta Bhujel best discipline, Rekha Basnyat Shrestha most active, Rokky Shrestha most confidence, Tulsha Giri Karki as most beautiful, Sabita Tamang most charming. Mrs. Friendship title went to Kala Pathak,Drishti Neupane Taman most stylish, Kopila Rasali best complex and Kripa Chuke most smart.
Similarly, Meena Lama won the title in best dress Nirmala Lama declared winner of Mrs. Panchal, Kopila Rasaili as most popular Rudra K Karki declared as Public choice award. Organized by Amazon Entertainment, film actor Deepak Chhetri was main referee. Director of the organizing company Kamal Khatiwada handed over gift of appreciation. Artists Nepal Studio is an official photography. It was lived in Kasthmandap Television.