Nepal Police Arrested a man in possession of 88 kilograms gold from Chhetrapati in Kathmandu in Monday.
According to Nepal Police Bulletin, Police arrested Manoj Adhikari along with with 88 kg gold. It is the biggest haul of smuggled gold ever seized in Nepal, according to SSP Diwesh Lohani at the Metropolitan Crime Division of Nepal Police.
Acting on a tip off, a police team deployed from the Metropolitan Police Range arrested Adhikari. The seized gold is worth around Rs 430 million. Police also seized a car (Ba 17 Cha 6427) used in the gold smuggling.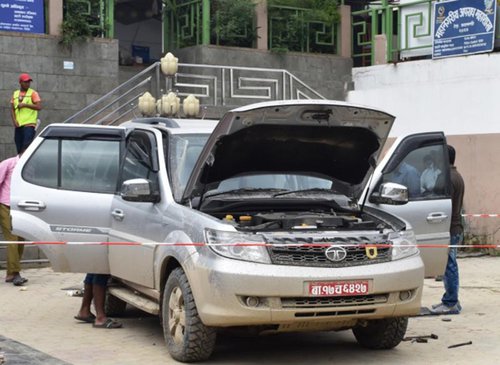 The team opened the rear part of the vehicle and seized 88 pieces of gold bars weighing 1 kg each, wrapped in black tape, the police statement said.
Earlier on August 30, the Central Investigation Bureau had also arrested seven persons with 15 kilograms of undeclared hallmark gold smuggled into Nepal via Rasuwagadhi – Kerung route on the Nepal-China border reports The Himalaya Times.