Prime Minister Sher Bahadur Deuba inaugurated Festival of West Bengal Festival at Hotel Soaltee Crown Plaza. The event featured Santoor maestro Tarun Bhattacharya and renowned Bengali vocalist Archita Bhattacharjee. The Festival showcased Bengali cuisine prepared by renowned Chefs from Kolkata.
As Indian Embassy celebrates 70 years of India's independence and 70 years of India-Nepal Diplomatic Relations this year, India Embassy, in association with the Nepal Tourism Board, the Federation of Nepalese Chambers of Commerce and Industry (FNCCI) and Hotel Soaltee Crowne Plaza, organized the Festival of West Bengal in Kathmandu.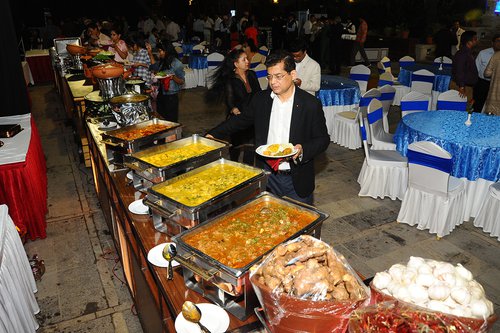 According to a press release issued by Indian Embassy, the Festival is supported by Asian Paints and Nestle. Similarly, Q's Cinema at Rising Mall, Kathmandu screened a Bengali movie "Messi", highlighting the fondness for football in West Bengal and have found resonance amongst the Nepali audience.
As part of the Festival, Nepal Tourism Board and FNCCI supported, a Cross-border Trade and Tourism Expo. A business delegation from West Bengal-Nepal Chambers of Commerce and Industry (WBNCCI) held B-2-B Meeting with Nepal's business leaders.
The delegation is also holding meetings with senior Government of Nepal officials. The Business delegation called on Minister of Commerce Meen Bahadur Bishwakarma and Agriculture and Development Minister Ramkrishna Yadav as well as met with Nepal Investment Board and Kathmandu Metropolitan Corporation officials.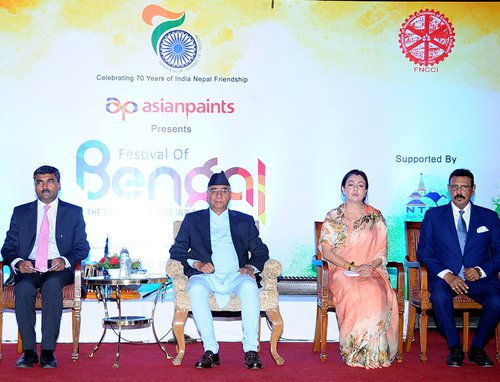 The Festival is part of the Embassy's effort to showcase cultural richness of various Indian States bordering Nepal. Our Nepali friends relished West Bengal's food, music, culture and social life during the Festival.