Turkish Airlines has expanded the scope of its Miniport service, which provides a special luggage transport opportunity to its passengers between Ataturk Airport and Taksim, a main tourist district of Istanbul.
 According to this overextending, passengers can leave their baggage in some hotels, that having a contract with Turkish Airlines in this regard, and enjoy the seamless hub of the carrier, Istanbul, before and/or after their flights.
 The Miniport service which initially started in May 2016, enables Turkish Airlines passengers to leave their baggage to Miniport office at Istanbul Ataturk International Airport when they arrive to Istanbul, or to Miniport Taksim office after their hotel check-out.  Benefitting this comfort make them fully arrange their limited time as attending a fair, meeting, or some cultural and shopping tours. While they participate those programs, their baggage safely transported by Miniport.

"Along with the new additions, the service is also available at the Marriott, the Ritz Carlton and the Pera Palace hotels.Turkish Airlines passengers, who already able to leave their baggage to the Miniport offices, can also leave them now to the reception desks of given hotels if they choose those hotels for their stay in Istanbul, before/after their flights," said a press release issued by Turkish Airlines.
 How Miniport Service Works?
 Passenger arrives to the Miniport Taksim office and give his/her details to the authorized staff,
 Leaves his/her baggage and takes a baggage check,
 Baggage will be carried between the Taksim Miniport Office, the mentioned hotels and the Miniport Office located on Metro station floor at Istanbul Atatürk Airport,
 Passenger picks up her/his baggage from Ataturk Airport Miniport Office, in order to deliver it to the check-in counter for taking the boarding pass.
Miniport baggage handling service, which already carried out between Atatürk Airport and Taksim; is also available now between Atatürk Airport and given hotels.
 More Comfortable For Baby Packs
 Similarly, Turkish Airlines' cross-continental flights are more comfortable now with the baby packs specially designed to meet the needs of families who fly with babies.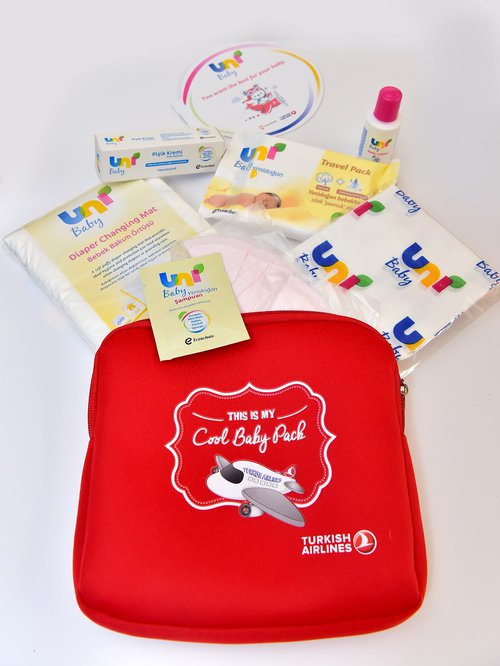 Having the passenger satisfaction as a priority, Turkish Airlines continues to bring innovation to the unmatched travel experience, offered by the carrier.
 "The airline has now started to provide specially designed baby packs in order to make its cross-continental flights more comfortable for the families who fly with their babies (0-2 ages), as of August 2017," said Turkish Airlines.
 The baby packs, offered within specially designed bags, include a diaper changing mat, disposable baby bib, rash cream, baby lotion, baby shampoo, baby wipe, and breast pad. Whole items that do not contain paraben, alcohol, paint, SLS and SLES (harmful chemicals), all produced considering the sensitivity of a baby skin.