President of Serbia Aleksandar Vučić has inaugurated Wai Wai Noodle Plan in Serbia. According to a press release issued by Chaudhary Group, the plant will produce to supply Nepal's popular Wai Wai noodle brand to Europe.
Prior to this, Wai Wai has already started commercial production from Ruma Plant in Serbia.  Serbian President Vučić expressed the hope that this plant will contribute to improving Serbian economy and employment generation.
During the ceremony, president of CG Corp Global Binod Chaudhary, managing director Nirvana Chaudhary and other high-level officials from Chaudhary Group. President Chaudhary said that this plant is a milestone to globalize the Wai Wai Brand. President Chaudhary also informed that the Wai Wai produces in Serbia will be distributed all over Europe. With four hundreds of employees of Serbian national, Nepalese will look at the high-level management.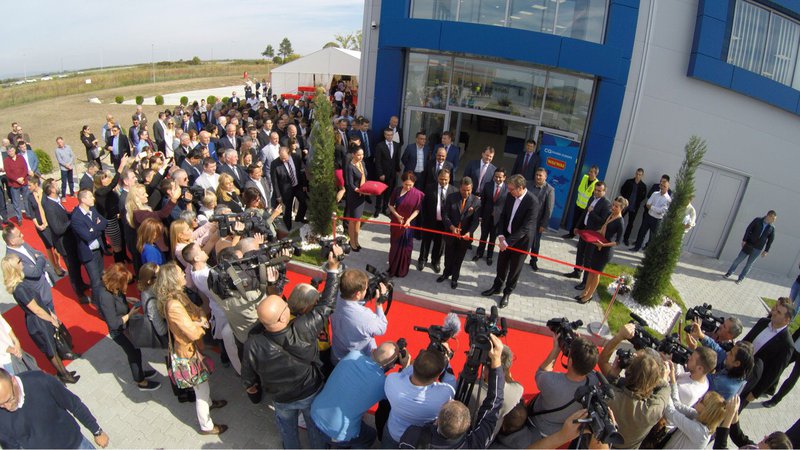 Managing Director Nirvana Chaudhary said that all the major European cities are almost 1000 kilometer within the Roma. This plant will be a gate to other European markets. Wai Wai is also among popular product in the United States of America. Chaudhary thanked the Serbian government officials for support to complete the construction of the plant in time. CG Corp Global has invested in 30 countries in the areas like construction, hospitality, finance, food and beverage, electronic, hydropower and education.  The company has ten thousand employees globally managing 112 companies and 76 brands.