The government has appointed Lok Darshan Regmi to the post of chief secretary.A meeting of the Cabinet held on Monday appointed him as the 24th chief secretary after Rajendra Chhetri retired on age ground.
Regmi was a secretary at the Ministry of Home Affairs.He had been promoted to the post of secretary on July 21, 2013.
Similarly, the government has appointed Yubaraj Bhusal as the Chief Executive Officer (CEO) of National Reconstruction Authority (NRA). Bhusal was the former secretary of the government of Nepal.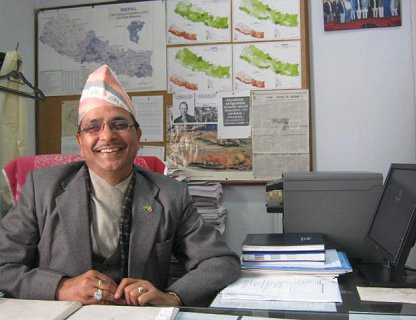 The government appointed Bhusal to the post of CEO after CEO Govinda Pokharel resigned from his post. Bhusal is the father-in-law of the daughter of Ram Chandra Paudel, senior leader of the Nepali Congress.
Pokharel had become the NRA CEO after former CEO Sushil Gyawali stepped down. Election Commission (EC) had warned Pokharel to leave Pyuthan district for his political involvement.