Akihiro Nagashima recently visited Nepal representing the Nantoka Shinakya (We Need to Do Something) Project mainly to observe development activities and to oversee the ongoing recovery efforts in Nepal post the earthquake in 2015.
Nagashima is a former football player of the Japanese national team and currently is a very popular sports news anchor in Japan. The Nantokashinakya Project also called Nan-Pro commenced in July 2010 and majorly promotes international cooperation through public participation.
The project is operated by the Japan NGO Centre for International Cooperation (JANIC), the United Nations Development Program (UNDP) Representation Office and JICA mainly to promote information of the ongoing situation in developing countries and opportunities related to developing countries.
During his short-stay in Nepal, he visited various JICA programs mainly Emergency Housing Reconstruction Projects, Quick Impact Projects, Livelihood Improvement Programs and Rehabilitation of Cultural Heritage in Chautara and Irkhu Municipality of Sindhupalchowk district and Kathmandu Durbar square respectively.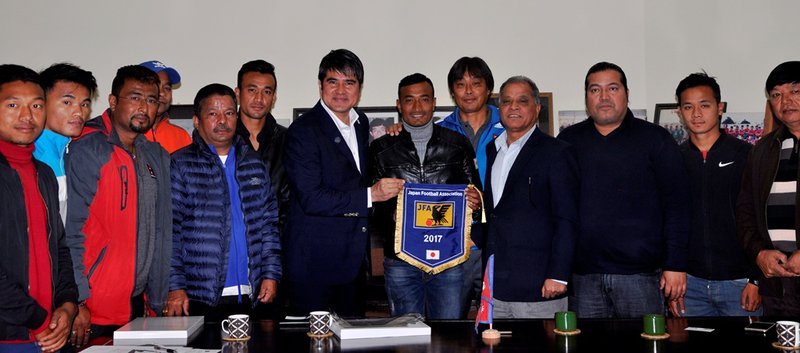 He also met Japanese Volunteers and observed their work in Panauti and Bhaktapur. Mr. Nagashima is also associated with Japan Football Association (JFA) as an Ambassador.
 He also paid a courtesy visit to All Nepal Football Association (ANFA) and interacted with Nepalese football national team and their head coach  Koji Gyotuku in ANFA premises. The Nepali Football Team earlier this year had visited Japan upon invitation from Ministry of Foreign Affairs and JFA.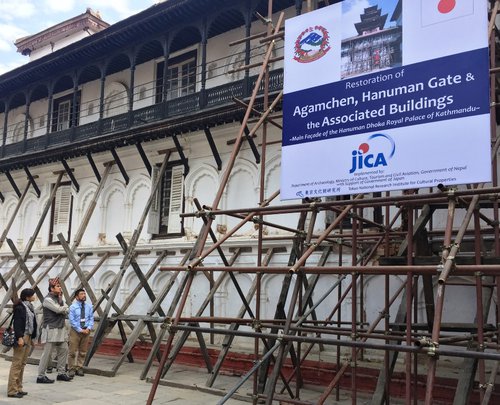 JFA has been helping Nepali Football as two Japanese nationals have been working as a head coach and technical director for the national team. ANFA officially requested the Japanese Government to dispatch technical director for continuing the support by JFA.
According to a press release issued by JICA, Nagashima's visit to Nepal is expected to further support the promotion of development efforts in Nepal and to help strengthen ties between Nepal and Japan.