The Prime Minister and Nepali Congress President Sher Bahadur Deuba have accused leftist alliance of plotting to foil the constitution implementation and democracy in Nepal.

PM Deuba said so while addressing an election rally organized by NC in Jhapa and Teharathum districts. Deuba claimed that the leftist alliance forged between the UML and CPN Maoist Centre was to capture state power for their personal interests.
He also said that totalitarianism is not accepted in the nation and urged the voters to restrain such ideology through a vote.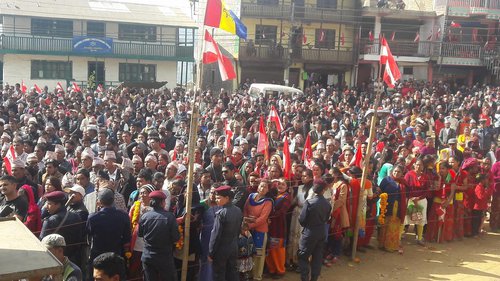 PM Deuba reiterated that the leftist alliance was formed to foil the Constitution implementation and democracy in the nation so as to bring totalitarianism rule in Nepal.
He said democracy will lose if the Congress were to lose the election which according to him will pave the way for a single party authoritarianism in the country.
The first phase of House of Representatives and Provincial elections were held on Sunday in 32 districts. The second phase elections in 45 districts are scheduled for December 7.