KOICA Volunteer supports Paropakar Maternity and Women's Hospital to enhance Maternal ICU with KOICA's Cooperation
KOICA volunteer Dasom Ahn with the support from the Korea International Cooperation Agency (KOICA) completed her project, "Intensive care unit improvement by providing medical pieces of equipment and supplies" at Paropakar Maternity and Women's Hospital, Thapathali. 
According to a press release issued by KOICA, the purpose of this project is to decrease maternal mortality at Paropakar Maternity and Women's Hospital by providing MICU medical equipment. The project has supported both hardware (list of the equipment is enclosed) and software in equipping fundamental medical appliances for reducing mortality rate before and after delivery. It also has the component of providing continuous health awareness classes to the pregnant women as well as caretakers in the hospital premises. The total amount of the project is USD 29,418.64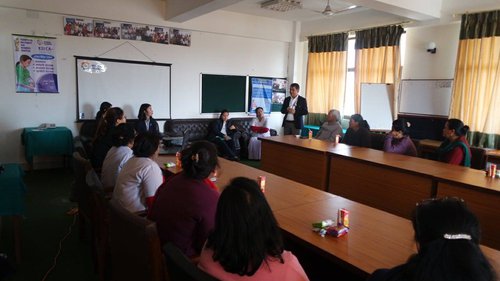 KOICA has been partnering with the Paropakar Maternity and Women's Hospital since last year. The project completion ceremony was held in the hospital premises on November 27, 2017. Furthermore, the project was successfully completed with the joint efforts of all staffs of the hospital and KOICA volunteer.
KOICA's volunteer program is one of the main programs to contribute to socio-economic development of the partner countries at the grass root level. KOICA dispatches Korean national volunteers to partner government organizations as per the need of expertise, knowledge, and experience. Each volunteer serves in Nepal for 2 years in various fields such as education, health, agriculture, ICT etc. Currently, 4 advisors, 1 medical doctor & 30 KOICA volunteers are actively working in various government sectors in accordance with an agreement between the governments of Korea and Nepal.