Prime Minister Sher Bahadur Deuba urged woman leaders to fight against gender-based violence. Stating the position that the women have got from three-tier elections has shown that Nepal is in favor of women's empowerment, Prime Minister Deuba said that women from all categories including indigenous and Dalit have been incorporated in the mainstream of politics and development.

He said, "the constitution of Nepal has guaranteed the women's right. The government has adopted a zero-tolerance policy against women violence."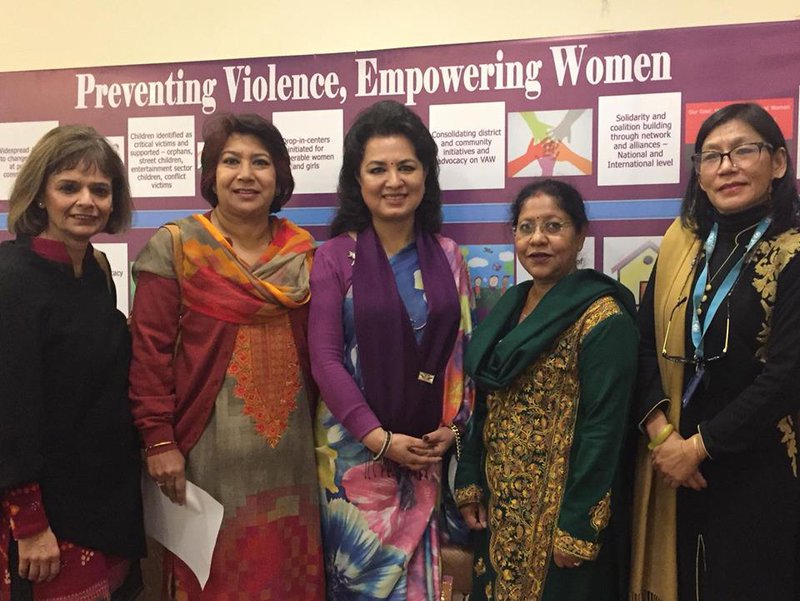 SAATHI, an organization, established 25 years ago with an objective of saving people from discrimination and violation, has given continuity to a campaign against Chhaugoth and marriage with a dowry.
At a program organized in the Capital on the occasion of silver jubilee of the organization, PM Deuba honored Madhuri Rana Singh, Arzu Rana Deuba, Pramada Shah and Bandana Rana for their contribution in the establishment of 'SAATHI'.
Similarly, President of the organization, Uma Rajyalaxmi Saha said that the organization has been working for the protection of women's rights and empowerment, violence against women and policy formulation, among others.