The first meeting of Bilateral Consultation Meeting (BCM) between Nepal and Brazil concluded. Foreign Secretary Shanker Das Bairagi and Under Secretary at the Ministry of Foreign Affairs of Brazil Henrique da Silveria pinto led the successive delegation.
According to a press release issued by Ministry of Foreign Affairs, Nepali delegation include ambassador Tara Prasad Pokharel, joint secretary of Ministry of Foreign Affairs Ghanshyam Bhandari and other senior officials and embassy officials from Brasilia. Similarly, Brazil side includes Brazil's ambassador to Nepal Maria Teresa Mesquita Pessoa and head of the Department of East Asia, South Asia and Oceania Ary Quintella.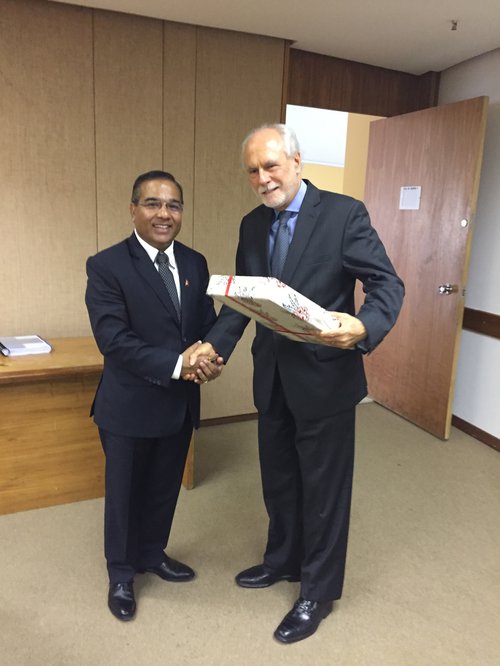 During the meeting overall state of bilateral relations between the two countries was discussed. The two sides expressed the views on promoting cooperation on the areas of trade, investment, agriculture, hydro-power development, technical cooperation, education, sport and tourism.
The BCM was established in 2011.