Indian External Affairs Minister Sushma Swaraj has returned to the Indian capital after wrapping up a series of political meetings which began immediately upon her arrival on Thursday and continued right till her departure today.
Indian Embassy Tweets EAM @SushmaSwaraj departs for India on conclusion of a  successful visit.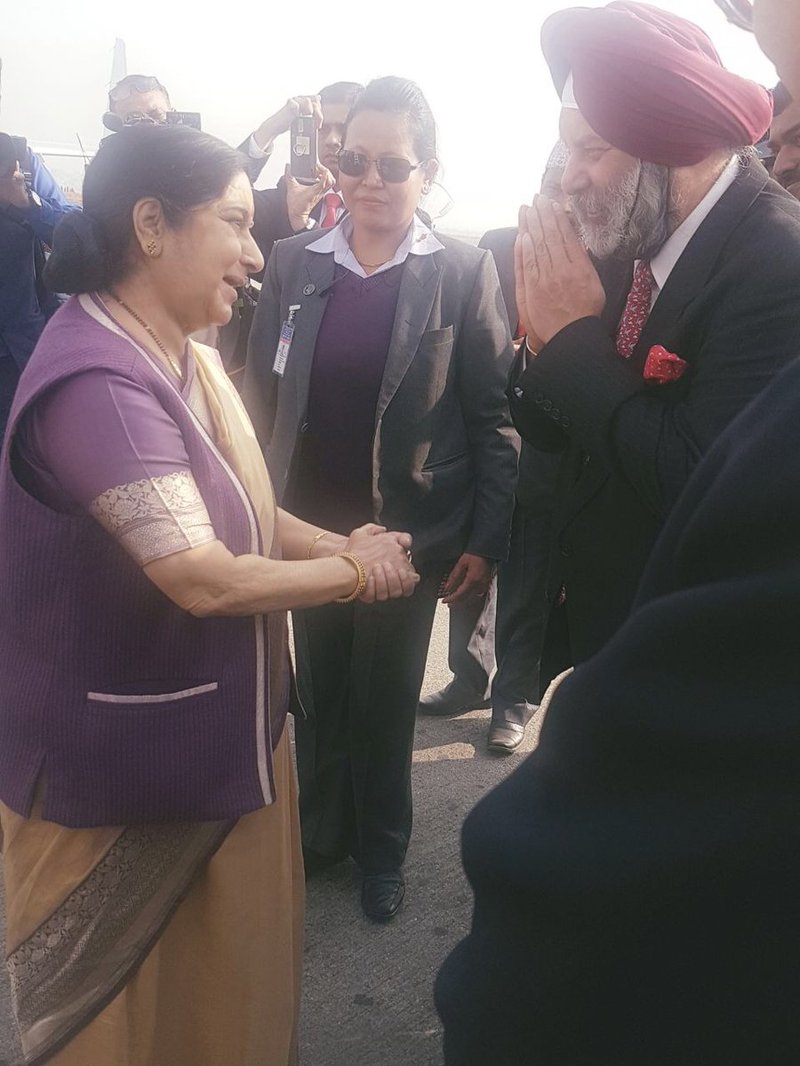 Meanwhile, the Indian Embassy in Nepal has dubbed the visit as a successful one through a twitter post.
During her stay, Swaraj called on the President of Nepal and the Prime Minister in separate meetings. She also met with leaders of major political parties.
CPN-UML Chairman KP Sharma Oli was the first Nepali politicians that Swaraj met, soon after her arrival.
CPN Maoist Centre Chair Pushpa Kamal Dahal had a one-on-one meeting with the Indian Foreign Minister this morning which lasted over an hour.
On her arrival, Swaraj had said that there is no agenda behind her visit and that she is here to meet her friends.