Nepal King, Gyanendra Bir Bikram Shah Dev currently on a five-day visit to Odisha visited the Lingaraj temple in Bhubaneswar and Gopinath temple at Satyabadi and offered prayers to Lord Shiva and other deities on Thursday in Bhubaneswar.

According to UNI, the king spent around 30 minutes in the temple premises prayed for the welfare of the people of the country.
The authority had made elaborate security arrangements for the Nepal King both at the Lingaraj temple and Sakhigopal temple to ensure smooth conduct of rituals and special puja by the king.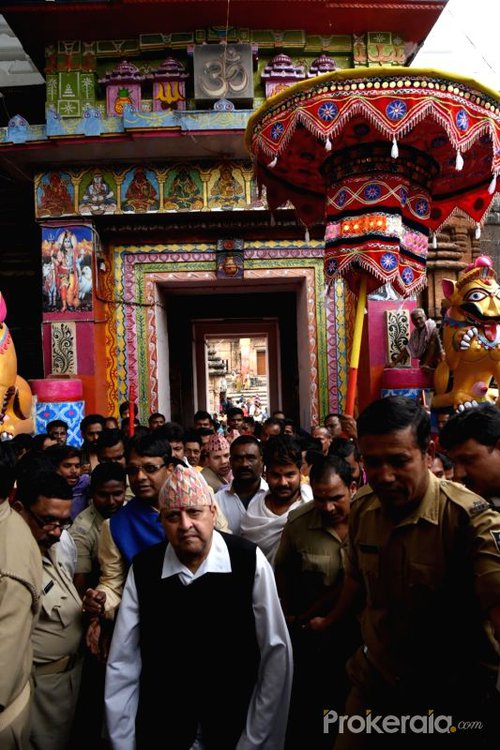 Asked by the newsmen after his visit to Lord Lingaraj here, the Nepal King said he had prayed for a cordial relationship between India and Nepal and thanked the India and Odisha government for making all arrangement for him to offer prayers at the temple.
He further said " I wish Lord Shiva will bless all of us to maintain peace in the world."
On his way to Puri, the Nepal King visited Gopinath temple at Satyabadi. On Feb.9, he will attend a program commemorating the silver jubilee of 'Pattabhisheka' of Shankaracharya Swami Nischalananda Saraswati, sources added.
The last Hindu monarch of the world's only Hindu kingdom of Nepal will visit the Puri Jagannath Temple on Feb.11.
As per the age-old tradition, the royal family members of Nepal are given special privilege at the Puri shrine and allowed to ascend the Ratna Vedi (the holy altar on which Jagannath, Balabhadra and Subhadra are placed) and offer prayers.
Gyanendra Shah is even allowed to touch the idols of the Holy Trinity, sources said. In view of the former King's visit, the Jagannath temple's servitor body Chhatisa Nijog has decided to ensure the smooth and timely conduct of rituals.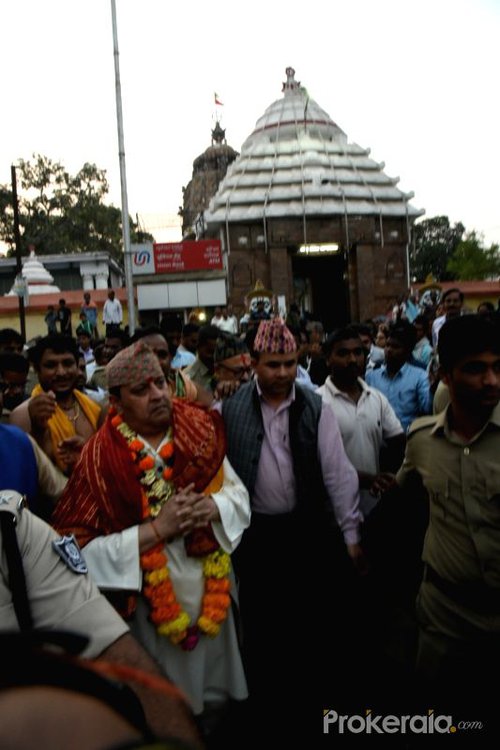 On the first day of his visit on Wednesday, the Nepal king laid the foundation stone for Gobinda Go-Mata Mandir, the first-of-its-kind temple dedicated to cow, at Gadarathipur near Jatni.
He also inaugurated a Goshala constructed over 3.5 acre of land at Rathipur, exclusively for the indigenous breed and offered 'purnahuti' at Biswashanti Mahajagyan organized by Shree Marg.