Two Bands from the Indian Army, Pipes and Drums Band from 14 Gorkha Training Centre and Military Band from 58 Gorkha Training Centre arrived in Nepal on the invitation of the Nepal Army to participate on the prestigious occasion of the Nepal Army Day.
A Sunset Concert on the verdant lawns of the India House, Embassy of India with the two bands playing a variety of memorable tunes which included popular Nepali songs, Bollywood, Martial music and modern popular tunes from Hollywood as well.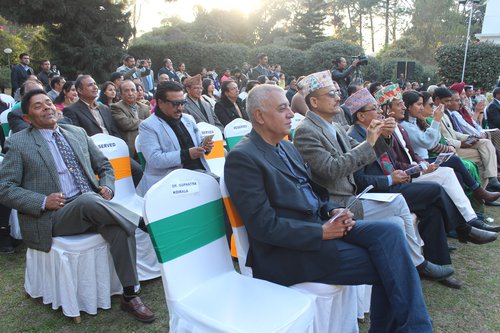 According to a press release issued by Nepal Army, the enthralled select gathering were extremely appreciative of the effort and wonderful skills of the musicians.