Russian Ambassador to Nepal Andrei D Budnik hosted a reception to celebrated Diplomat's Day. Addressing the reception, ambassador Budnik  highlighted the importance of Diplomat's day.
Attended by Kathmandu based heads of diplomatic mission, secretary of Ministry of Foreign Affiars Shanker Das Bairagi and other senior officials, member of parliament and people of different walk of life, ambassador Budnik said that Russia celebrates Diplomat's Day — a professional commemoration day to honour Russian diplomats and revere the memory of the veterans of Russian Diplomatic service.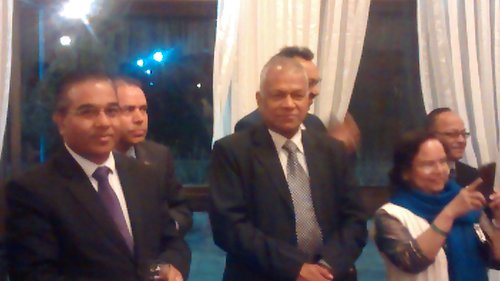 Diplomats' Day is an opportunity for people both in Russia and abroad to learn more about the diplomatic profession, about past and present of Russia's diplomacy. The date February 10th was not chosen randomly. On this day falls the earliest mentioning of Posolsky Prikaz (Ambassadorial Office) in annals of the state — the first Russian foreign policy agency.