Indian Prime Minister Modi Congratulates PM Oli
Ambassador of India Manjeev Singh Puri called on Prime Minister of Nepal K. P. Sharma Oli to offer his congratulation.According to a press release issued by Indian Embassy, ambassador Puri handed over to Prime Minister Oli a letter of congratulation from Prime Minister Narendra Modi expressing his best wishes for Nepal's economic prosperity and development.
 Chinese PM congratulates PM Oli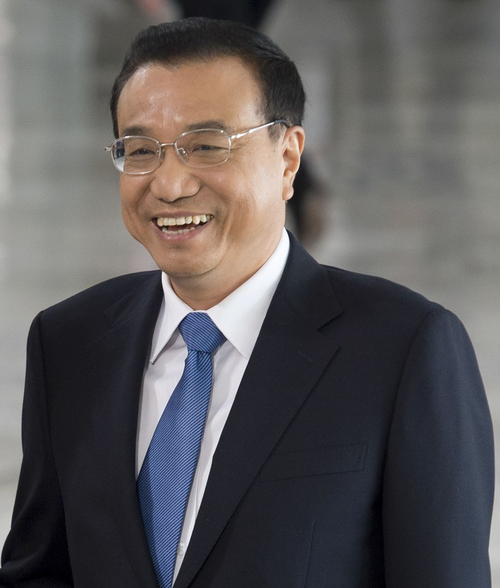 Chinese Prime Minister Li Keqiang has offered his congratulation to Prime Minister KP Sharma Oli on the latter's assumption of the office of the Prime Minister of Nepal.
In a message today, Chinese Prime Minister Li has said that Nepal-China relations would be further strengthened during the tenure of Oli adding that both the countries would work jointly in the areas of bilateral interests.
The Chinese PM in the message has promised to extend support in different areas of bilateral interests under the One Belt, One Road (OBOR) initiative.
Bangladesh PM Congratulated PM Oli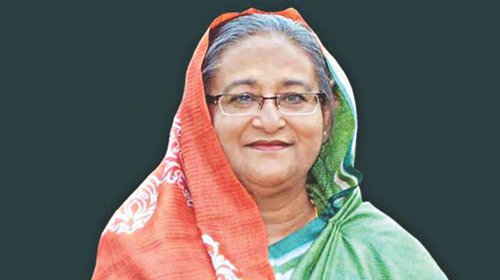 Prime Minister of Bangladesh Sheikh Hasina  extended her best wishes to KP Sharma Oli for his appointment as a Prime Minister of Nepal. "I extends best wishes for your good health and well-being and for the continued peace, progress and prosperity of the friendly people of Nepal," reads Prime minister Hasina's message of felicitation.
In her message of felificitaiton Prime Minister of Bangladesh Sheikh Hasina extendeded heartist congracualtion on assumption of office as 41th Prime Minister of Nepal on behalf of the government and the People of Bangladesh and on her own behalf.
"I also look forward to closely cooperating with you for assuring peace and prosperity for the peoples of our region and to address the various challenges the world confronts," reads message. She also extended a cordial invitation to newly appointed Nepali prime minister Oli to visit Bangladesh at earliest convenience.
"The citizens'trust placed in you for the second time demonstrates the high evaluation of your efforts for their welfare. I wish you continued strength, wisdom and success in this highly important and responsible position and on the path of fostering national unity and prosperity. Bangladesh shares an excellent and cordial relationship with Nepal based on historic ties and multitude of commonalities," said Prime Minister of Bangladesh Hasina in her message.
"We recall with deep gratitude the support extended by the people and the political leadership of Nepal to us during our War of Liberation in 1971. lt is my strong aspiration that in the coming years our nations will continue to deepen their bilateral relations and that new initiatives of beneficial cooperation will expand contacts between our citizens.
The United States of America Congratulated PM Oli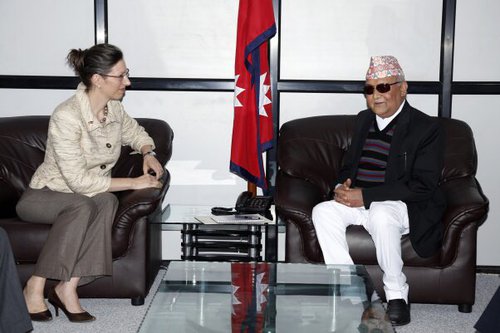 Extending wishes, the US Embassy here said the US government was willing to work with the new government. "Congratulations to @kpsharmaoli on becoming the 38th @PM_Nepal! We look forward to continuing our work with the new government to build a more democratic, prosperous, and stable #Nepal," tweeted US Ambassador to Nepal Alaina B Teplitz.