The 'Astidhatu', the relic of the Gautam Buddha, was brought from Sri Lanka to Saswatdham, a prominent center of Sanatan religion.
A Special stage has already been built to display the Astidhatu in Buddhist Center viewing by the general public. The Astidhatu are the remains after the cremation of the Shakyamuni Gautam Buddha. There is a rush of devotees to worship the relics.
The Buddhists revere the Astadhatu as the sacred relic and people make a beeline to observe it when it is kept for public display once a year.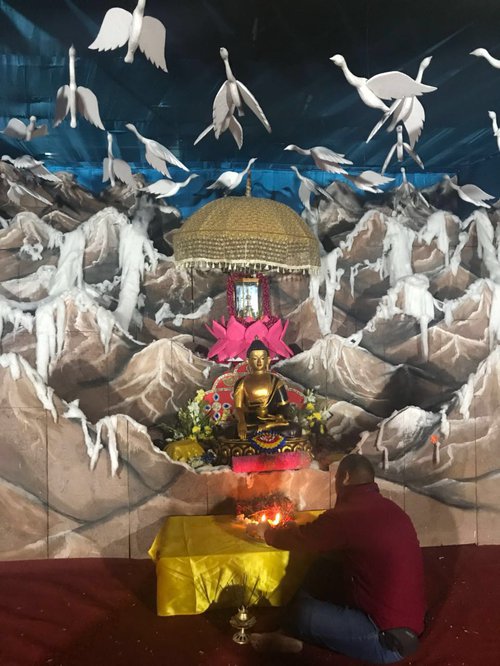 According to a press release issued by Madhusudan Poudel, General Manager Corporate Communication/ Public Relations, Chaudhary Group, arrangements have been made for keeping the relic on display for the convenience of the devotees.
The Monks from Sri Lanka have already performed special Buddha worship ritual. The Astidhatu was brought to Nepal from Sri Lanka by a group of monks led by Bhikkhu Narad Thera in 1944 and gifted to the Vihar. Constructed to promote Santan religion a year ago, 1.2 million devotees have already visited the dham in the last 11 months.