Dorit Silverman and Smadar Shir, prominent Israeli writers, as a part of their tour to South Asia, visited Kathmandu from 18-22 February 2018. Their visit aimed at sharing their experiences and inspiring young writers as well as explores and widens the literary visions.
 Silverman, winner of many prestigious awards, is considered one of the colorful figures in Israeli literature history and Bohemian Life. She has authored 19 books including short stories, novels and children's books, research titles and academic publications. She has been teaching literature at leading Israeli Universities and was the head of the Creative Writing Department at Beit-Berl College. She is the Vice President of the Hebrew Writers' Association and Chairman of the Board of Moznamin, the Hebrew Writers Association's Literary Magazine.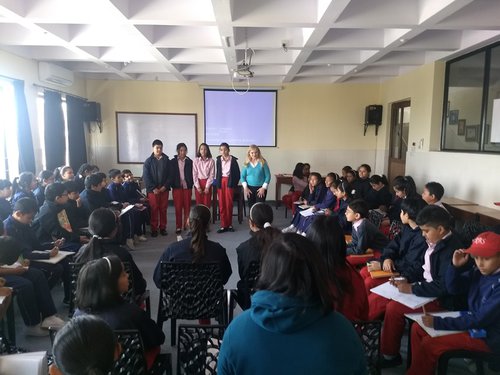 Likewise, Smadar Shir is one of the most popular authors, a journalist and a songwriter in Israel. She has published around 400 books for toddlers, infants and teenagers. Many of her books are studied in kindergartens and schools and her songs are regularly played in every birthday party. She has also authored eight adult novels that became the bestsellers. She is also serving as a senior journalist at the leading Israeli News Paper.
 During their stay in Nepal, the duo interacted and conducted workshops for the young writing enthusiasts of Rato Bangala, Budhanilkantha, Pragya Kunja and Kanjirowa Schools. They held separate workshops for the children of different grades. The schools expressed their positivity about their students being able to take advantage from the workshops and improve their literary writings.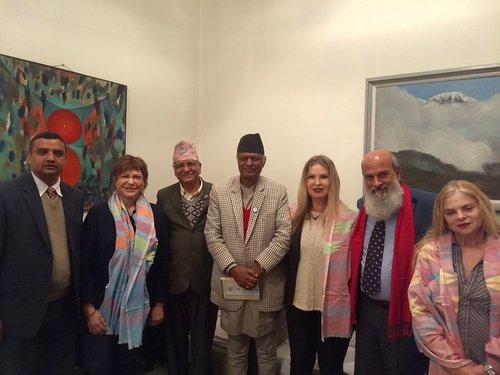 According to a press release issued by Embassy of Israel, apart from workshops with the young creative minds, the authors met the Chancellor of Nepal Academy and discussed about the possible future cooperation including translation of selected exemplary literary works into both languages. Such translated works will provide a platform show cultural values and lifestyles of both the countries. Likewise, an interaction with Literary Association of Nepal was held to discuss 'the trends and generations in Hebrew Literature' to give the glimpses of the development of the literature in Hebrew. The writers also had a change to meet the prominent Nepali writer Dr. Tulasi Diwas and discuss about the Nepali literature.
 Benny Omer, Ambassador of Israel to Nepal, who had accompanied the writers for the meetings expressed his optimism about the Israeli writers' visit, 'this visit aims at strengthening cultural ties between our two countries and open avenues for cultural exchanges'.
 The Embassy hopes that visits of this kind & interactions will help the literary world of the two countries to come together, learn from each other and further help strengthening relationships at grass root levels.