Jhabindra P. Aryal, Ambassador of Nepal to the Federal Democratic Republic of Ethiopia presented his Letters of Credence to Dr. MulatuTeshome, President of the Federal Democratic Republic of Ethiopia at the Presidential Palace in Addis Ababa amidst a grand ceremony on 28 February 2018.
The Ambassador highlighted that Nepal and Ethiopia, both having similar political systems, ever-independent, landlocked and developing countries, have been enjoying best of relations ever since the establishment of diplomatic relations and keep similar views in many international and regional issues.
He also expressed his determination to focus his efforts to further promote the existing relations.  The President congratulated the Ambassador and assured full support and cooperation from his Government in discharging his responsibilities as Nepal's envoy in Ethiopia. During the audience, the Minister for Foreign Affairs and Chief of Protocol from the Ministry of Foreign Affairs and senior officials of the Presidential palace were also present.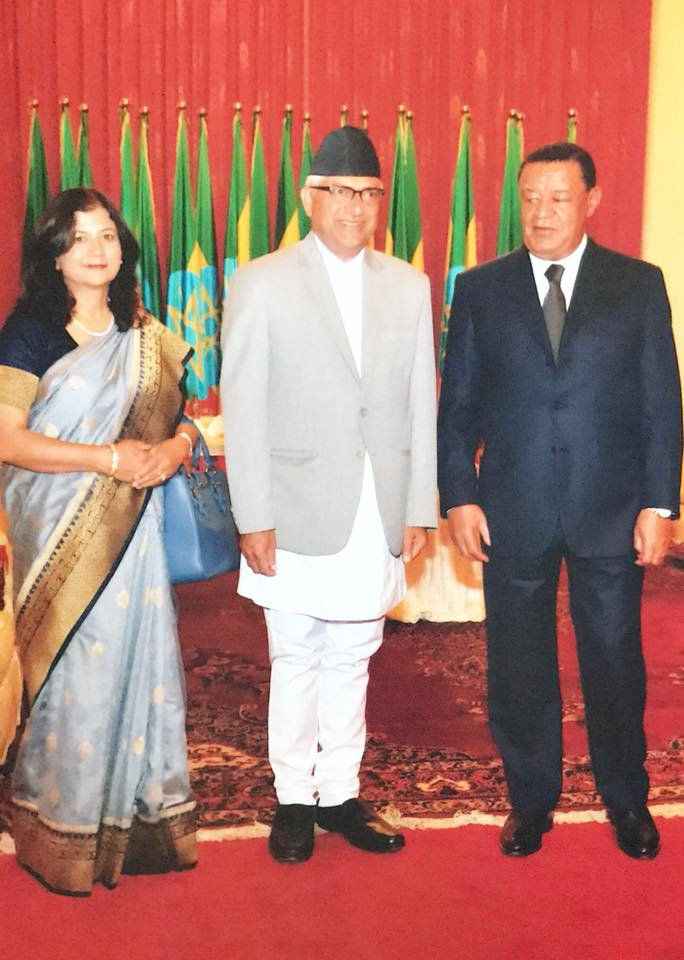 The Ambassador also met the resident Ambassadors of the neighboring countries of Nepal in Addis Ababa following the presentation of Credentials as well as the Nepalese diaspora mostly working in the various UN agencies in the Ethiopian capital.
The Ambassador was received in audience by the President following the submission of Credentials.