The Government of India is partnering with United Nations Development Program (UNDP) and United Nations Office for Project Services (UNOPS) for providing Socio-Technical Facilitation to 26,912 homeowners in Gorkha and 23,088 homeowners in Nuwakot districts, respectively.
The Partnership Agreements were signed by Dr. Ajay Kumar, Deputy Chief of Mission, Embassy of India, Kathmandu, on behalf of the Government of India and by Renaud Meyer, Country Director, UNDP, Nepal and Sanjay Mathur, Regional Director, UNOPS Asia Region.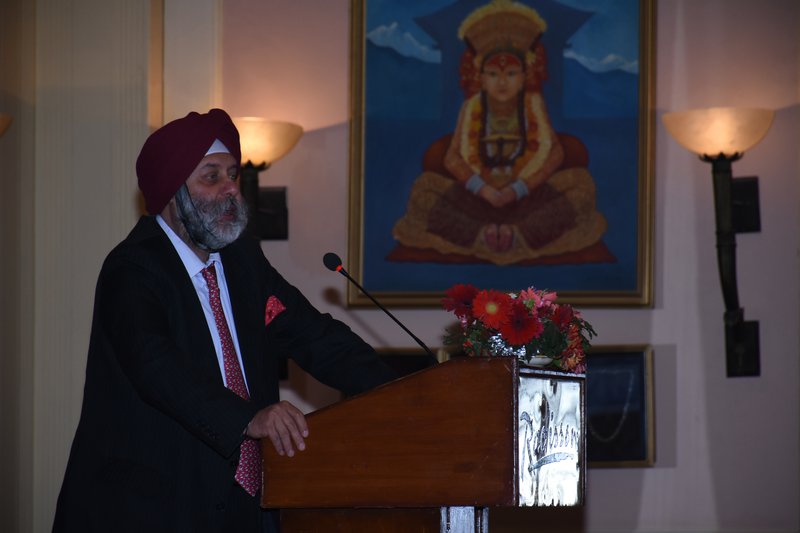 (Indian Ambassador to Nepal Puri addressing the program)
According to a press release issued by Indian Embassy, the signing ceremony was attended by CEO, NRA and other senior officers from NRA, Ministry of Foreign Affairs, Ministry of Finance, Ministry of Federal Affairs and Local Development and Ministry of Urban Development, among others.
Indian Government is supporting the reconstruction of 50,000 houses in earthquake-affected districts of Gorkha and Nuwakot.
Socio-technical teams from UNDP and UNOPS will assist homeowners to reconstruct their homes as per the Government of Nepal's earthquake-resistant norms. They will also guide them through the inspection and certification process at different stages of construction so as to enable them to have access to various tranches of housing grant.