As many as 862 votes were cast in the presidential election today. Out of the 334 federal parliament members, 326 cast their votes in the presidential election held at the Federal Parliament building in New Baneshwor, Kathmandu, today.
The Himalayan Times reports that  five federal parliament members including Resham Chaudhary, Baburam Bhattarai, Prem Suwal, jitendra Dev and Ramesh Prasad Yadav were absent during the election.
Likewise, 549 provincial assembly members were eligible to exercise their franchise in the presidential election this afternoon. Of the state assembly members, Rajib Gurung was not eligible to cast his ballot.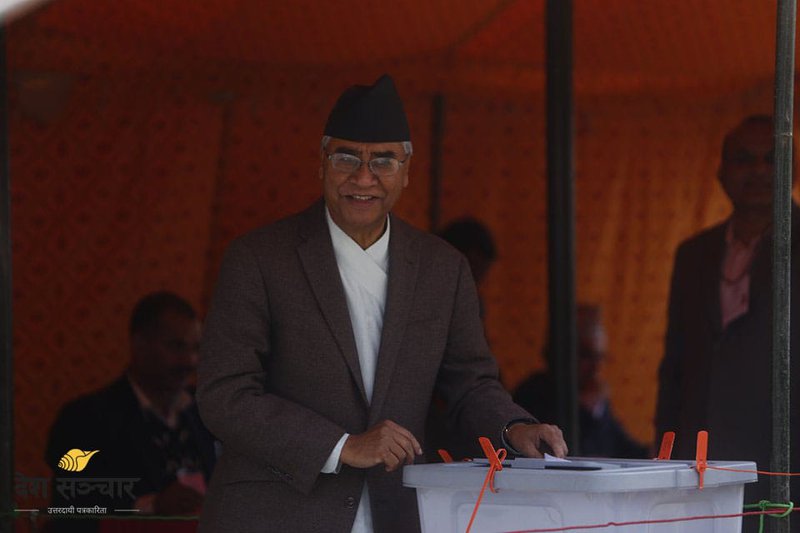 Of the state assembly members, 13 were absent during the vote casting including Krishna Bahadur Chaudhary, Dhana Maya Lama, Prahlad Giri, Prem Bahadur Tamang, Biraj Bhakta SHrestha, Manish Kumar Suman, Ramesh Paudel, Rajeshwor Shah, Shova Shakya, Dina Panta, Suendra Gosain, Hari Sharan Acharya, and Hin Bahadur Dhahi.
Meanwhile, the counting of votes will start at 4:00 pm today.
Incumbent President Bidya Devi Bhandari and Nepali Congress leader Kumari Laxmi Rai are vying for the post of president in today's election.