Nepali Congress leader and Member of Parliament Binod Chaudhari said that there need to be constructive competition between the provinces for the economic prosperity of the country. Nepal has implemented federalism to transform the country economically and socially. He requested provincial governments to work in these directions.
He said that India has achieved higher growth because of competition among the various provinces. "Our chief ministers will also take initiative to make their provinces more attractive to the investment. I expect the current change will finally bring economic prosperity in the country," said Chaudhari.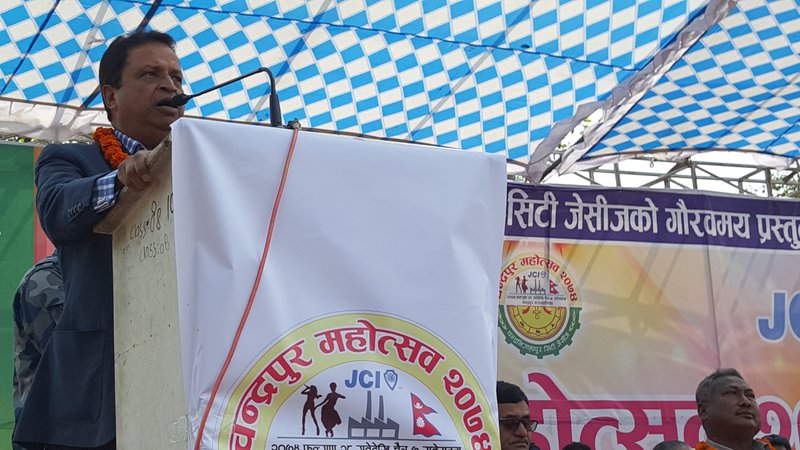 Addressing Chandrapur Festival as a special guest, MP Chaudhari said that Nepal's political problems has already settled and now time has come for provinces and local levels to work towards economic prosperity. "Although province no 2 is economically and socially very backward, there are immense possibilities to make this province prosperous developed in short period of time," said Chaudhari.