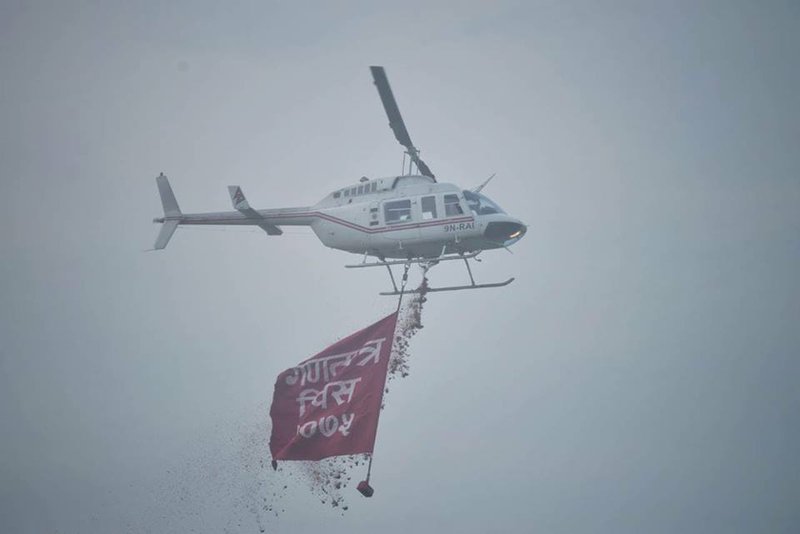 Marking the day on which Nepal became a republic state, 11th Republic Day (Ganatantra Diwas) is being observed all over the country today.
On Jestha 15, 2065 of the Nepali calendar, centuries old monarchy had officially come to an end and the country had adopted democratic republicanism as the system of governance. Therefore, this day is observed to commemorate this milestone in the country's history, from which point the country is known to have taken a crucial step towards becoming a federal democratic republic.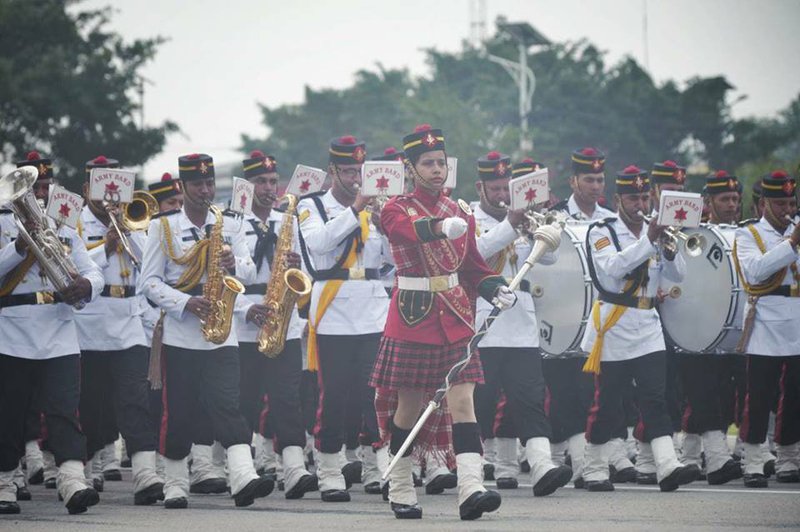 On this occasion, a progamme is being held at Tundikhel, attended by President Bidya Devi Bhandari, Vice President Nanda Bahadur Pun, Prime Minister KP Sharma Oli along with other ministers and high level officials. Likewise, security forces of the country are showcasing various precision drills and parades to mark the ceremony.
Similarly, Joint Students' Union took out a rally this morning to mark the day. The rally started from Brikutimandap and passed through Putalisadak before converging into a corner meeting at Shanti Vatika in Ratnapark.
Source: The Himalayan Times