Minister for Home Affairs Ram Bahadur Thapa and Minister for Forest and Environment Shakti Basnet today made a surprise inspection of vehicular pollution at Thapathali intersection of the capital city.
The minister duo descended on the streets to check the pollution as part of a week-long programme organized by the Ministry of Forest and Environment.
Home Minister Thapa said citizens' health would remain good only if environment remains healthy and called for everyone's mandatory support in keeping the environment healthy.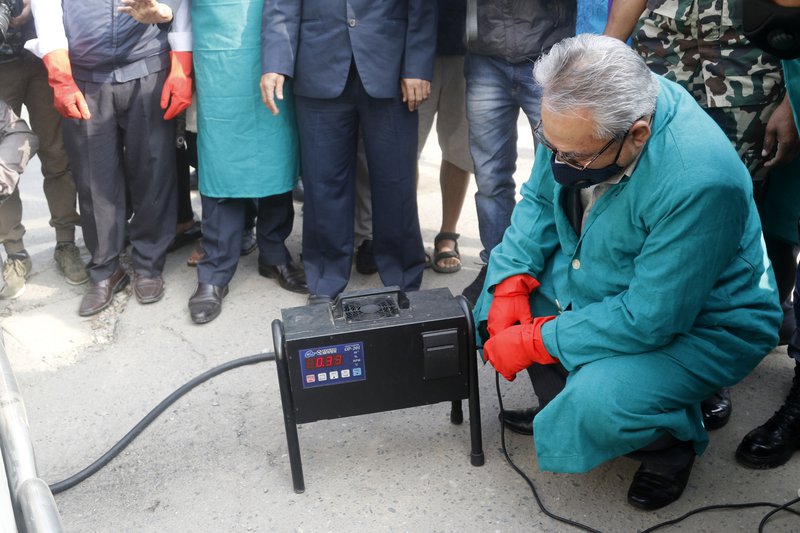 He said the public must compulsorily follow pollution standards and stressed on regular checking for the same. Minister Thapa said corruption is linked with the increasing pollution and dust in the city and called for tackling it.
During the programme, Minister Basnet said today's programme was part of the week-long programme to mark the World Environment Day.
He said Healthy Nepal Campaign would be started on June 5 with Prime Minister's participation. Minister Basnet said the campaign was being started as part of an integrated effort to control pollution, manage waste and promote greenery. The Minister duo also checked the pollution level emanating from their vehicles.
Source: Rastriya Samachar Samiti (RSS)