Radisson Hotel is celebrating the entire month of June as their CSR month solely dedicated to Corporate Social Responsibility (CSR) activities. The hotel donated track suits, lunch box to eleven much needed children of Twin Otters Foundation. The event was held on 15th of June, 2018 at Twin Otters Foundation, Kapan-1 Kathmandu. Besides that other activity such as Cleaning Campaign, Menstrual Awareness Campaign and Old age home visit are up in line for the month of June 2018.
According to press release issued by Radisson Hotel, the Twin Otters Foundation, registered in Nepal as a Not-For-Profit (NFP) NGO under the Social Welfare Council (SWC), was established by individual who himself have been a victim of poverty and drug abuse as a child. The objective of the foundation solely rests on helping children who have been victims of extreme poverty and harassment which let them to the ill ways of life. The Foundation will simply enroll street children in well-established rehabilitation centers and then decide on whether putting them into schools or giving them the skills required for the job industry so that they may be able to make a living out of it. The aim of the Foundation which was to first identify the areas where these kids were living and getting involved in socially responsible behaviors has been met after a thorough field work and research for more than ten years.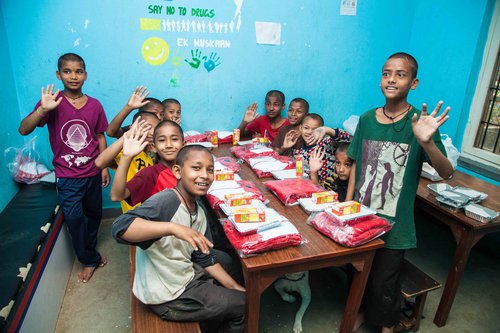 Khem Raj Puri, Founder of The Twin Otters Foundation, said: "All of the children here were street children at first and were later rescued by the foundation, not just from the main city but also from remote areas such as Morang. Most of them were already the victims of drugs at a very young age when we found them. I myself once lived in the streets of Kathmandu and was luckily rescued by a foreigner who showed me a better way of living, that's what I want for these children, a second chance".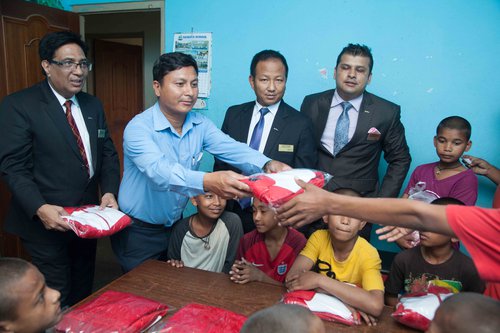 It is the 20th year of Radisson Hotel celebrating their CSR month since its establishment. Events as such aims to initiate and take responsibility of the company's effect on social, economic and environmental factors. It is the duty of each and every organization in the present time to support a good cause. By doing so the organizations are not just sharing their profits to the society but also making an effort to improve quality of life.