Alliance Française de Katmandou (AFK) in partnership with Tuborg organized the 2018 edition of Fête de la Musique / International Music Day, comprising various musical groups, from 3pm to 9pm on Friday, June 22. There was a covered stage at AFK and concerts were organized in various places.
Launched in France in 1982, Fête de la Musique transforms the streets of Paris into the world's biggest performance stage as hundreds of people gather to celebrate the joy of music in all its varied styles. The international Music Day is based on a few principles: all kind of musician of every level and every style can participate; all concerts are free to attend.
Kathmandu city hosts this annual Fête de la Musique. On this occasion, professionals, amateurs and music lovers meet for a warm celebration at AFK and in many different places in KTM.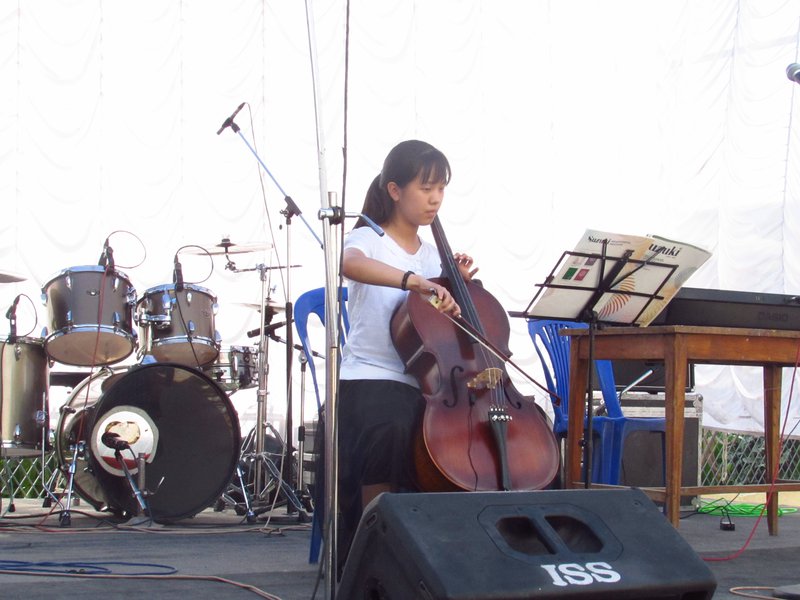 Scheduled to appear at Alliance Française de Katmandou on the covered stage. The music include Victor Hugo School (French Song), Kapil Kaspal (Nepali Song), The Activist (Hip Hop), On Ne Sait Pas (Pop) , Folk Music – Patan (Folk Nepal), Ramji Nepali (Dal Bahadur) (Folk Nepal), Folk Music – Patan (Folk Nepal), BROTHER'S N BAND (Various genre), Hari Maharjan Project (HMP) (Jazz),Acoustic Junction (Acoustic), Silverline (Funk Rock), Lumière (Pop) and ZEROMILE (Electronic)
Alliance Française de Katmandou: Since its creation in 1994, Alliance Française de Kathmandu has been providing French language classes within and outside its premises as well as international exams. It organises cultural events regularly and has a library and a cafeteria. It also offers translation and interpreting services.
Alliance Françaises also differs from cultural organisations in other countries by a particular mission: promoting, not only the culture of a country, but the "cultural diversity." In a global world where the ways of life and the ways of thinking tend to standardized, where culture finally becomes a marketable product like any other, the Alliances Françaises continue to offer a cultural alternative.