The Nepal-India Eminent Persons Group has agreed to update all the treaties and agreements reached in the past between Nepal and India in line with the present reality of the two countries.
The EPG members reached the agreement in a joint report prepared after concluding its last meeting held in Kathmandu on Saturday.
The EPG, which was formed in January 2016 with the mandate to review various aspects of the bilateral relations including Nepal-India Friendship Treaty 1950, has said it will submit the report to prime ministers of Nepal and India soon, according to a press statement issued by the EPG.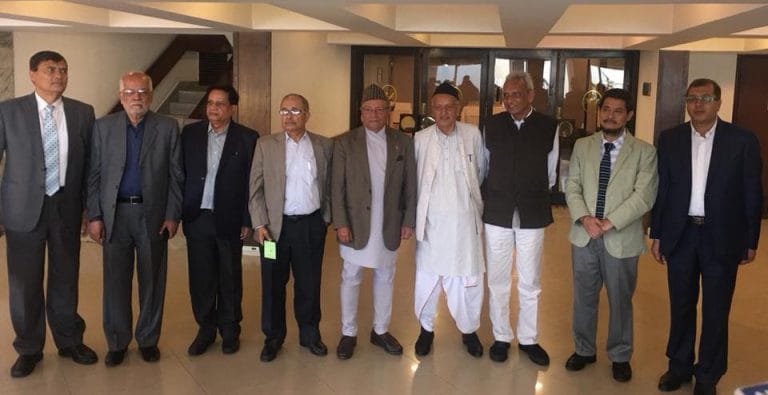 "This is a step forward in reviewing and resolving various bilateral issues. As we have succeeded to prepare the joint report in consensus, it has laid a strong ground for further work," EPG Nepal Coordinator Dr Bhekh Bahadur Thapa.
EPG members from Nepal include Dr Thapa, Nilambar Acharya, Suryanath Upadhyay and Dr Rajan Bhattarai. Similarly, members from India include Bhagat Singh Koshyari, Mahendra P Lama, Jayanta Prasad and Dr BC Upreti.
The first meeting of EPG was held in July, 2016.