The Nepalese High Readiness Company are an elite unit of soldiers with a unique set of military expertise and experience that makes them highly sought after in peacekeeping operations.
The troops demonstrated the extent of their specialist skills at a medal pinning ceremony celebrating their service to the United Nations and the people of South Sudan over the past year.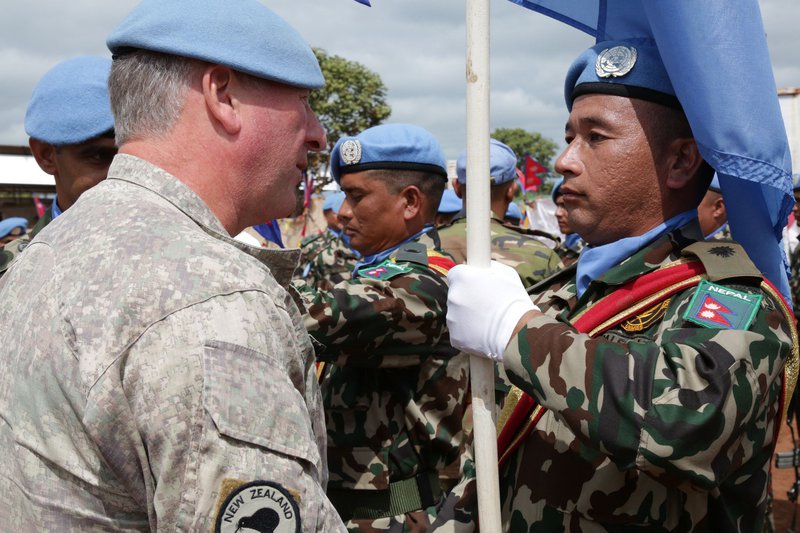 The 150 Nepalese peacekeepers were deployed to the capital Juba in July 2017 as part of the Regional Protection Force, authorized by the United Nations Security Council, in the wake of an outbreak of violence in the capital Juba the previous year.
The commander of the High Readiness Company, Lieutenant Colonel Youbadhir Man Singh Adhikari, said the year-long tour of duty in South Sudan had provided an important opportunity for the troops to use their previous experience in peacekeeping to protect civilians and carry out the UN mandate to build peace in the conflict-ridden country.
"It has provided us an equal opportunity to understand, enhance and harness our capabilities in an ever-changing operational environment and increasingly complex peacekeeping mission and to function better as peacekeepers," he said.
Nepal has been a member of the United Nations since 1955. It has participated in 42 UN missions over the past 50 years with more than 120,000 Nepalese serving as peacekeepers.
"The Nepali army has always accepted challenges and participated in the most difficult operations," said Nepalese senior national officer, Colonel Arjun Shrestha. "While deployed, Nepalese peacekeepers have never shied away from taking action, even at the risk of their own lives, when it comes to mandate implementation."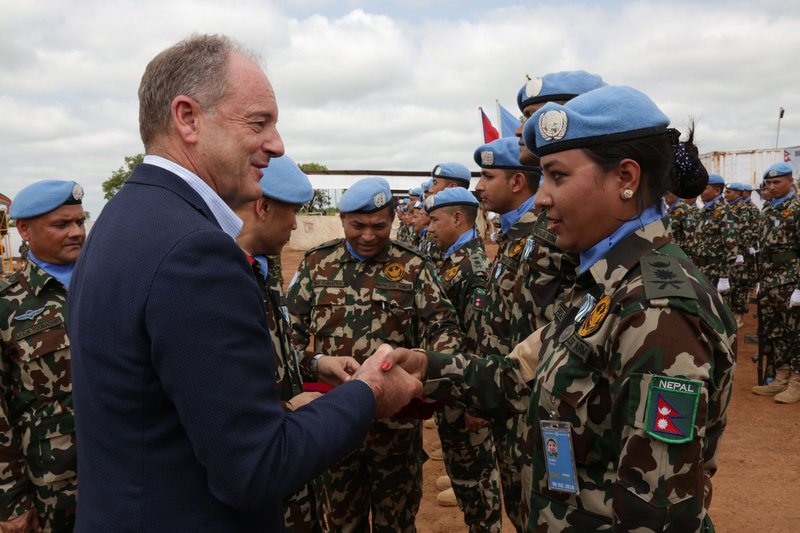 Since their deployment last July, the High Readiness Company has travelled more than 10,000 kilometres carrying out their duties, including patrols across the central Equatorias, in all weather and security conditions. At a special ceremony at their Durupi base in Juba, they received the UN medals in recognition of that service.
"I know that one year away from your loved ones and friends and your family is a very long time," the Special Representative of the Secretary-General, David Shearer, told the troops. "But I want to acknowledge the work you have done. You came here with a unique brand and collection of skills. Your expertise has been invaluable providing long duration patrols, force protection and security on the roads around South Sudan."
The Nepalese contingent will return home to their families at the end of July.
By FRANCESCA MOLD UN