Dr. Govinda K.C said he will continue his hunger strike till the government does not present the medical as demanded by him. Addressing his supporters in Jumla, Dr. KC has accused government making efforts to break his indefinite hunger strike.
"If the government is really worried about my health, it should fulfill my demand," said Dr. K.C. He said that the government is taking sides of dons and mafia instead of people who elected them. "My hunger strike is against medical mafia and don," said Dr. KC.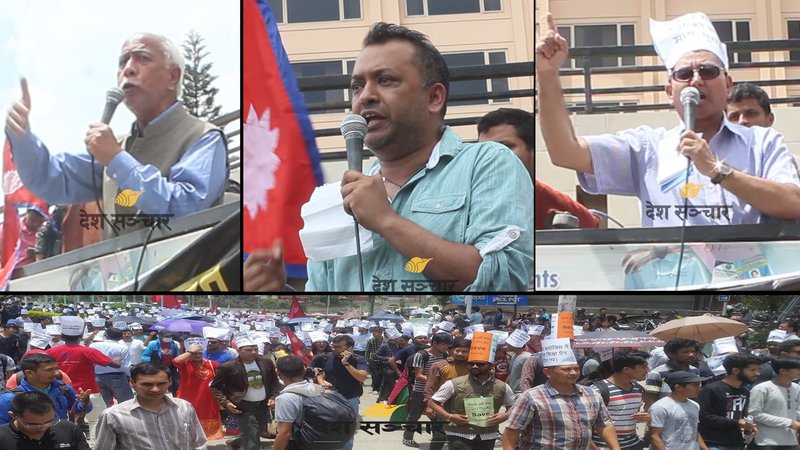 Meanwhile former vice chancellor Kedar Bhakta Mathema and Nepali Congress leader Gagan Thapa addressed mass rally in Maitighar demanding to fulfill the demand of Dr. K.C.
"The Medical bill must be tabled as suggested by Mathema Commission," said former VC Mathema. He said that there is no need to have any medical college in Kathmandu Valley for another 10 years.
Source: Deshsanchar.com