This past week marked an exciting and busy period for Radisson Hotel Kathmandu. With the task of a full-scale renovation looming in the fall months, Radisson Hotel's early revamp and relaunch of the pastry shop showed a commitment to staying on task and ahead of schedule.
The new and improved pastry shop is located on the ground floor of the hotels new wing and features updated facilities and a brand-new look while still featuring the classic menu of popular cakes and pastries that the hotel has offered for years.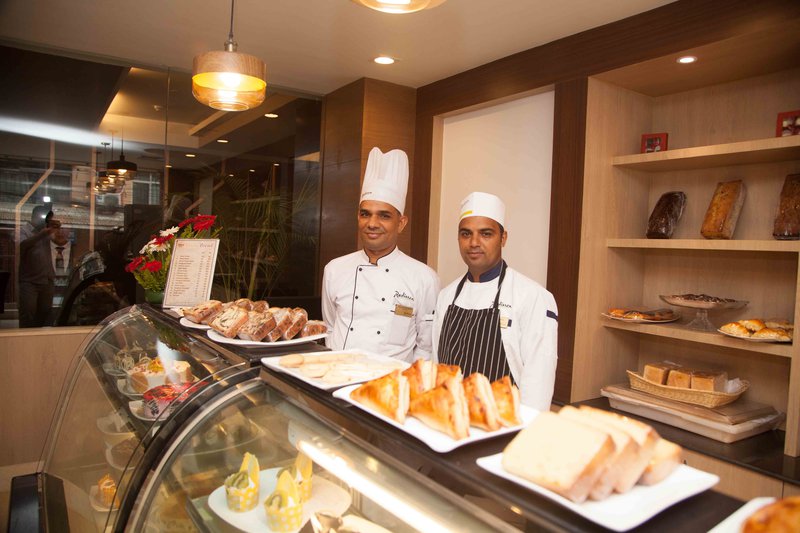 This new and successful opening was an encouraging first step in Radisson Hotel Kathmandu's efforts to integrate the property into modern times without compromising the tradition and values it has held since its opening in 1998. Before the property was opened to the public, a small group of Hotel staff members and employees gathered together to celebrate the occasion.
A small puja and ceremony was held on the property grounds followed by a traditional ribbon cutting ceremony held by Radisson's own corporate manager Shrestha. It was a small opening ceremony with the motive of fitting way to introduce the new and improved pastry shop to the city of Kathmandu.
While Radisson Hotel Kathmandu remains as one of the city's premier luxury accommodations after 20 years of business, the hotel management realizes the importance of keeping facilities up to date to continuously meet the standard. The revamped pastry shop is an exciting development for one of the hotel's flagship businesses and will hopefully expand the establishments reach so that more people within the community can enjoy the delicious baked goods of "The Pastry Shop".