Nepal Airlines Corporation's (NAC) second wide body carrier is arriving in Kathmandu on July 27. The plane is currently in test flighty in France.
"All the preparations for second wide body will call sign of 9N AALZ in Kathmandu has already completed," said Rabindra Shrestha, spokesperson of Nepal Airlines Corporation. A delegation of Neal Airlines has already reached in France on Friday and another delegation under the leadership of General Manager is leaving on Sunday.
The wide body A 330-200 series aircraft will directly fly from Talus city of France to Kathmandu. With a seat capacity of 274 including 18 Shangri-La business classes, NAC secured 12 billion each loan from Employment Provident Fund and Citizen Investment Board.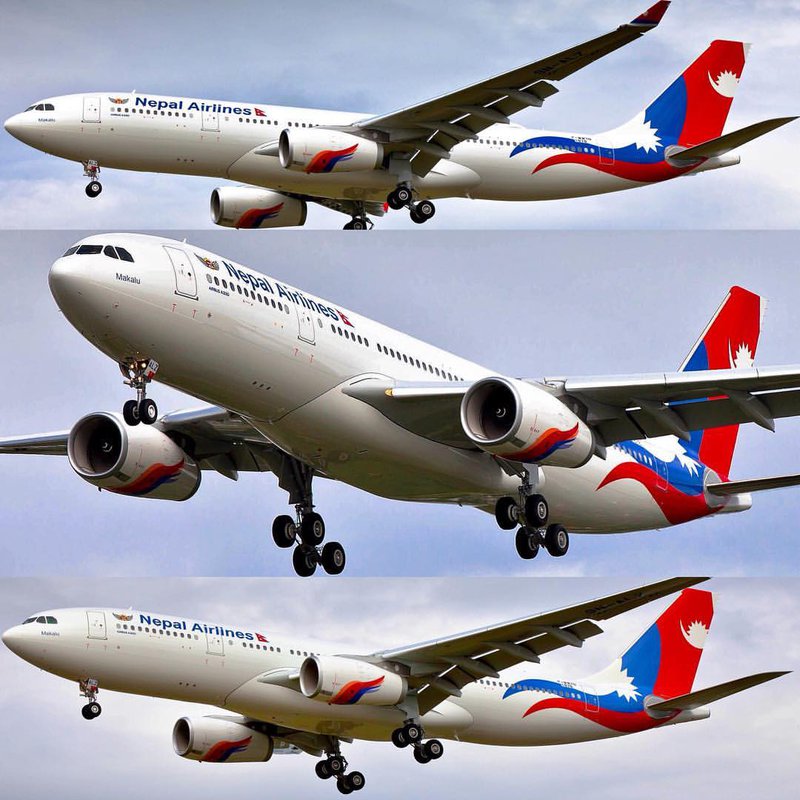 Out of two, the first wide body aircraft will begin its first maiden commercial flight from 9 August and first destination is Doha of Qatar. "NAC has already managed crew members for the first aircraft. For the second aircraft, the airline is currently preparing necessary pilots. For all its 13 aircraft, NAC needs 116 pilots and NAC has now 88 pilots. NAC is now in process of hiring 28 pilots. We are giving priority to Nepali Pilot," said spokesperson Shrestha.
According to aviation expert, USD104.8 million for each jet - was the lowest.