Nepali Congress Party President Sher Bahadur Deuba and senior leader Ram Chandra Poudel reached the hospital to inquire about the health condition of injured cadres.
Congress leaders Deuba and Paudel inquired about the health situation of the party workers. NC leader Deuba strongly condemned the police actions terming it as a rise of intolerance and authoritarian tendency of the government.
"I have been warning people for a long that this government will impose authoritarian rule in the country. This is just a beginning," said Deuba following meeting with the injured workers.
The main opposition Nepali Congress (NC) has expressed sorrow over the use of force by police in a peaceful demonstration staged by its youth wing, Tarun Dal.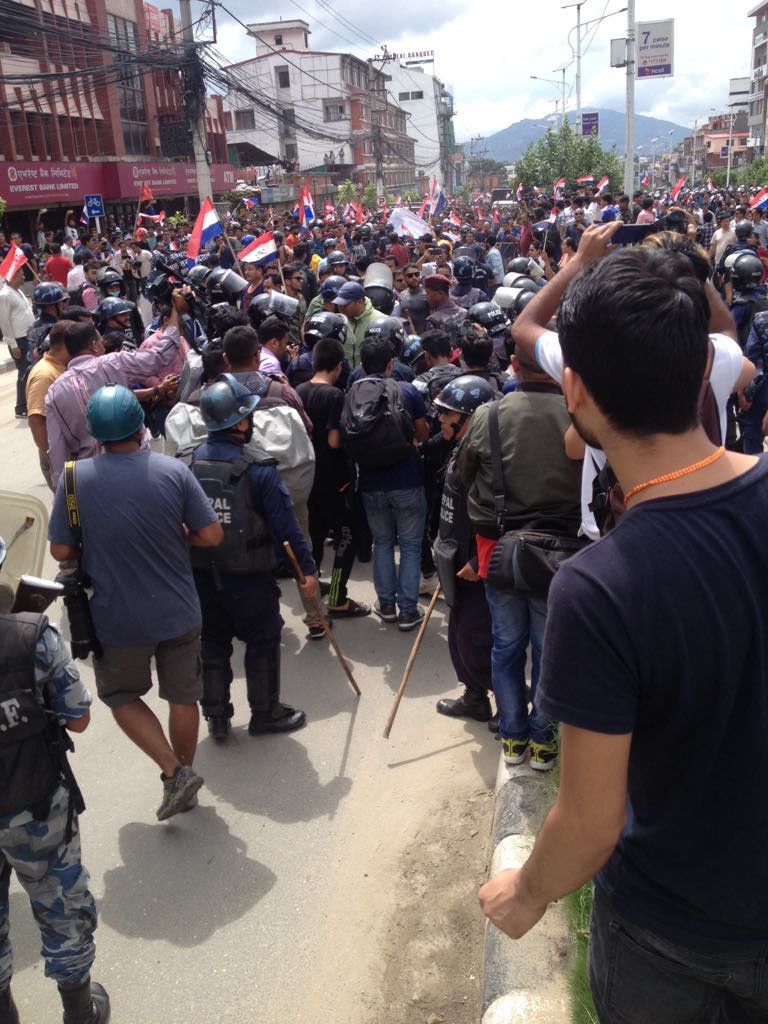 In a press statement issued by party spokesperson Bishwo Prakash Sharma, NC has condemned police intervention over the peaceful protest launched by Tarun Dal at Baneshwar in the capital.
The party officially shared that over four dozen leaders and cadres including Tarun Dal President Jeetjung Basnet, NC Lalitpur district President Madan Amatya and Nepal Press Union general-secretary Ajay Babu Siwakoti were injured in the incident.
The party has stated that the medical education ordinance issued by then NC led government was the solution of the hour.
The NC has urged the government to address the demands of senior orthopedic surgeon Govinda KC as he has been on hunger strike for the last three weeks demanding reforms in health sectors.