With the active involvement of minister of Culture, Tourism and Civil Aviation Rabindra Adhikary, Nepal welcomed three well recognized India's renowned celebrities Dr. Subash Chandra, Dr Amar Singh, and Dr Jaya Prada in Kathmandu.
With its campaign to promote tourism in India, Nepal Tourism Board (NTB) has been taking series of initiatives. The recent initiative is to film tourism.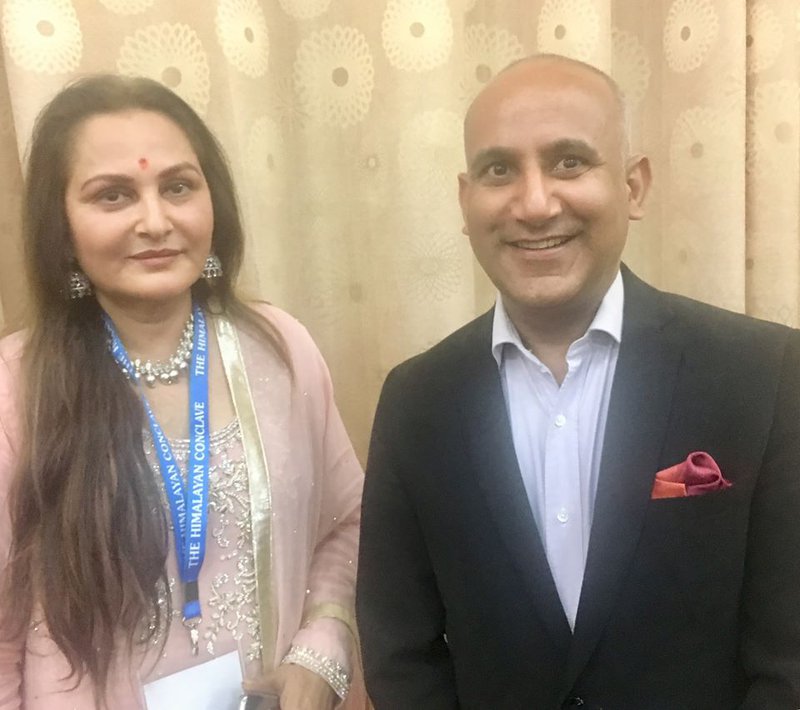 "As our veteran artist Nir Shah excellently presented the history and the situation of Nepal's cinema industry, Dr Subash Chandra, the owner of Zee Media, immediately declared to include one special category for Nepali cinema in Zee Cine Awards. A great achievement for the promotion of Nepal and Nepalese cinema," writes Deepak Raj Joshi, Chief Executive Officer of Nepal Tourism Board in his face book wall.
"Special credit go to PM KP Sharma Oli and Minister Rabindra Adhikari for creating and curating this platform, where we also have had a very fruitful discussion about promotion of Nepalese tourism through films.