Chief of Army Staff General Rajendra Chhetri held an interaction with former COAS and Lieutenant Generals at Valley Division Head Office Kathmandu. During the interaction, COAS General Chhetri informed national security environment and its challenges and different activities of Nepal Army.
COAS General Chhetri also briefed the activities implemented to strengthen Nepal Army and its capability. Concerned division heads briefed analysis of current security situation, responsibility of Nepal Army, operational, Army Welfare plan and activities.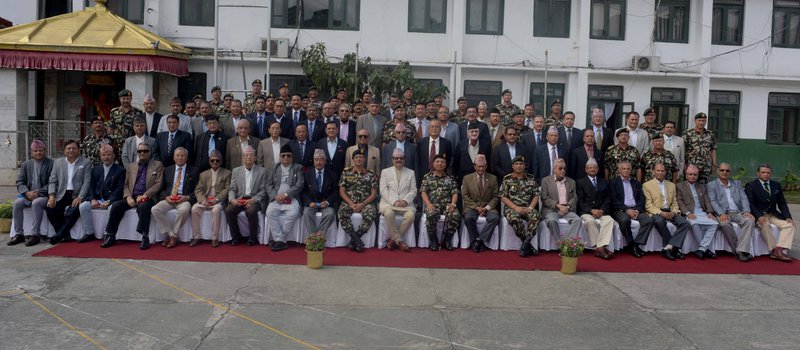 According to a press release issued by Nepal Army, COAS General Chhetri also handed over The International Peace Prize Medal 1988 to those retired army chiefs, Generals, officers and current general and officers who joined UN Peace keeping operation from 1958 to 1988.
After interactions, Lieutenant General Purna Chandra Thapa gave vote of thanks saying the suggestions given by senior retired generals are very valuable.
Nepal Army is regularly organizing this kind of interactions.