Finally Nepal Airlines Corporation's (NAC) A330-200, second wide-body aircraft, arrived at the Tribhuvan International Airport (TIA) on Thursday morning. The Airbus with the registration mark 9N-ALZ has been named Makalu.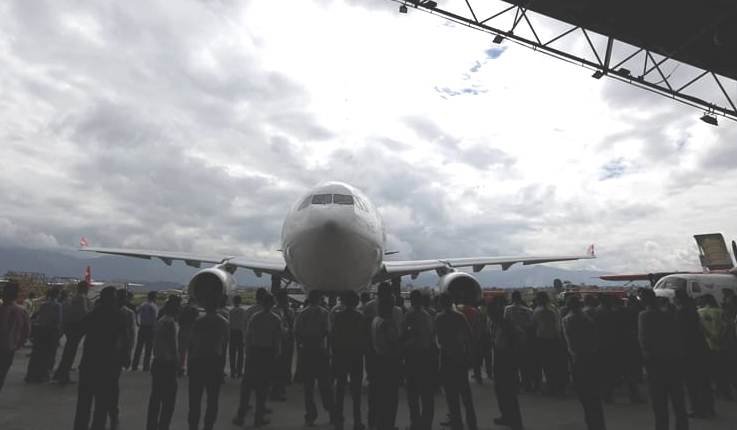 Powered by Rolls-Royce Trent 700 engines, the jet has a capacity of 274 passengers in two-class cabin configuration, including 18 in business class.
With the arrival of this, NAC has now five jets including one aged Boeing 757 which Nepal Airlines is planning to sell this year. NAC's first wide body will operate its first maiden airport to Doha on August 1.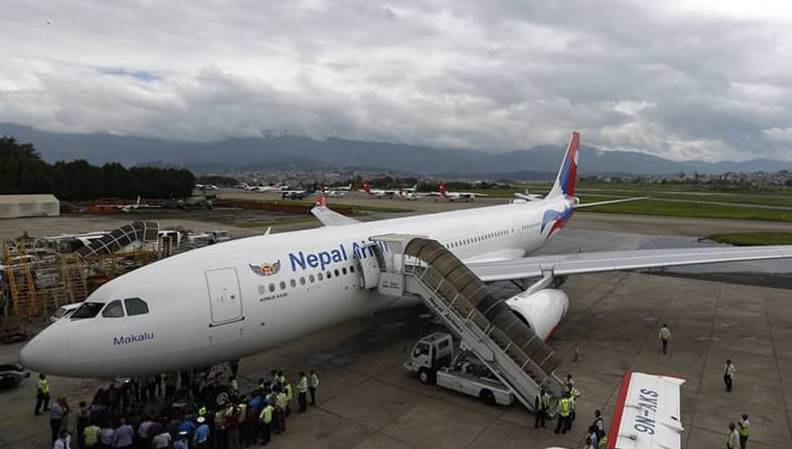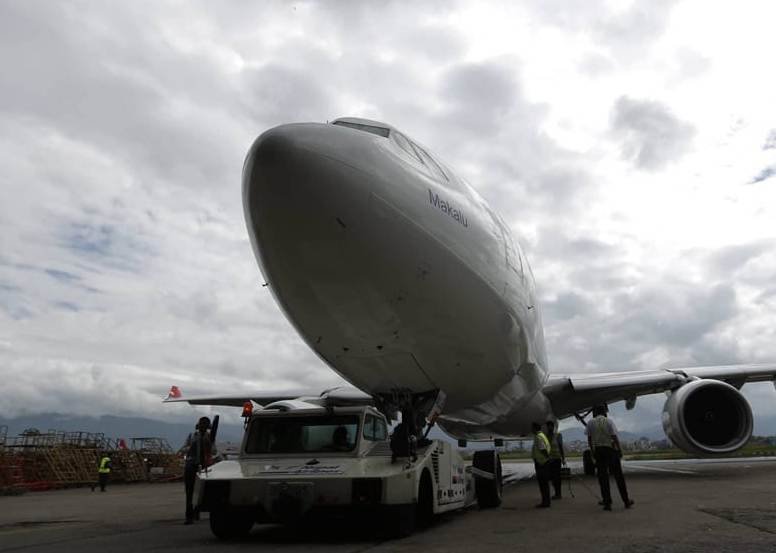 NAC A 330-200 AT TIA.All the photos are taken from Deshsanchar.com