Seven people have died when a bus heading to Pokhara hit by a truck and plunged to Trishuli river in Kurintar of Ichhakamana Rural Municipality ward no 5. According to a News Bulletin of Nepal Police, 17 others were injured in the accident and they were taken to Bharatpur Hospital for further treatment.
The conditions of some of injured reportedly critical. The accident occurred when a bus heading from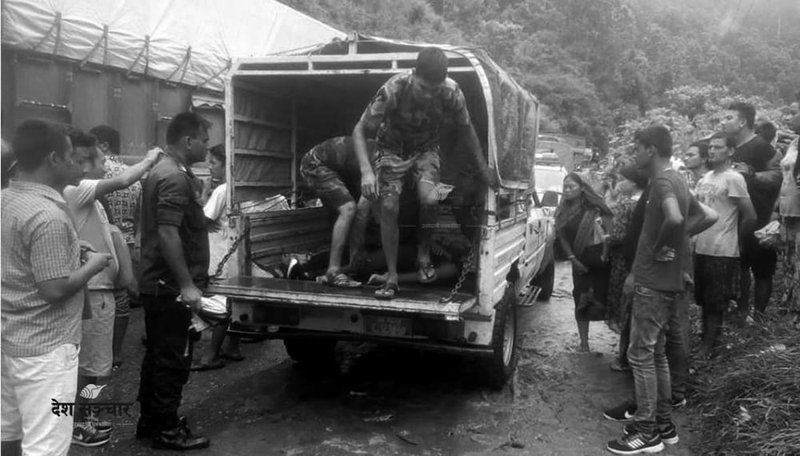 Injured patent taken to hospital ( Photo courtesy: Deshsanchar)
Kathmandu to Pokhara hit by a truck from back. Nepal Police and Armed Police were mobilized to rescue other passengers. They rescued 22 passengers Deshsanchar reports.