Kashi Vidvat Parishad dismissed Hemananda Giri's claim about Sankracharya of Pashupati Math is illegitimate reports Deshsanchar.com.
According to its press release, Parishad clarify that there is a clear qualification and criteria for the selections of Sankracharya. There are only four Sankracharya in India in the places like Kanchi, Dwarka, Puri and Badrimath. Nobody can claim Sankracharya except these four shrines.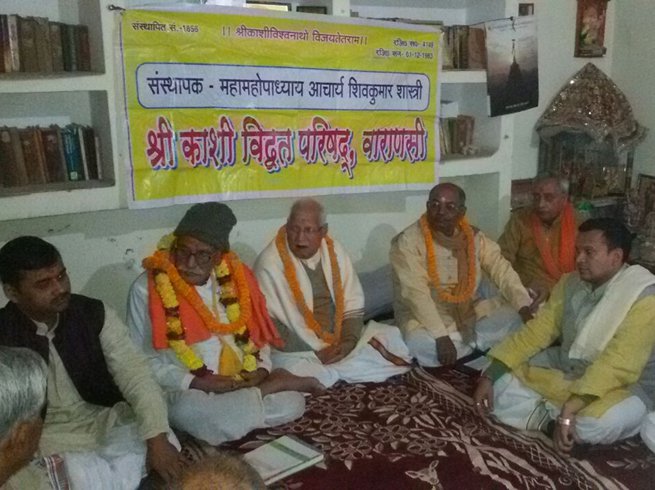 Deshsanchar.com writes the statement signed by chairman Ramyab Shukla, senior vice president Professor Bashistha Tripathy and General Secretary Professor Shivaji Upadhyaya said that they received the information from different newspapers and personal information about establishing Hemananda Giri as a Sankracharya of Pashupati Math of Nepal.
According to a press release, Bhagbatpad Adi Sankracharya has established four Math in four various shrine in India. In only those four places, saints are appointed Sankracharya. Except these four Shrines, the council cannot accept any body as Sankrracharya.
The Parishad is yet to consults on Sankracharyas regarding the appointment of new Sankracharya reports Deshsanchar.Com.