The situation of Mahendrangar was tense in second day as well. People in Mahendranagar, province 7, protested second day demanding to arrest criminals who murdered 13 years old minor girl after rape.
According to Deshsanchar.com's reporter Dinesh Thakulla, there was a clashed between police and common people during the protest. Three persons including the police personal injured in the clashed.
On Friday, the dead body of 13 year old girl Nirmala Panta, a resident of Bhimdutta Municiapality-2, found in the sugarcane field in Mahendranagar murdered after a rape.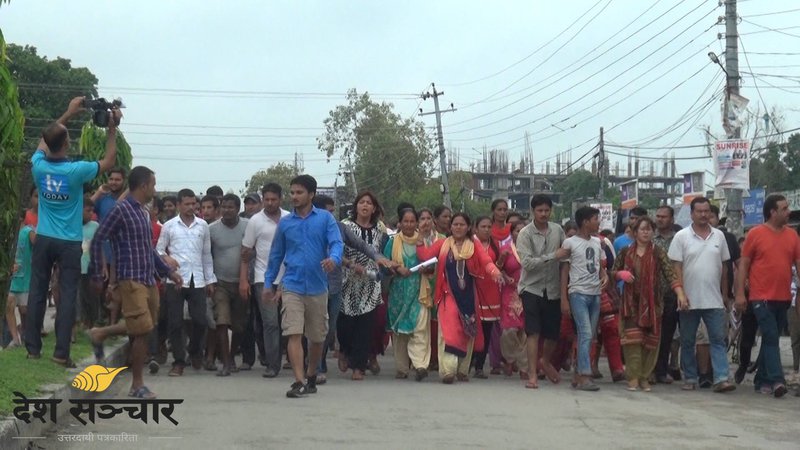 According to Deputy Superintendent of Police and spokesperson Gyan Bahadur Sethi, Police has already constituted eight members investigation team to probe the incident. However, the relatives of the girl have declined to take dead body and demanded to arrest the criminal.