Japanese Ambassador to Nepal Masamichi Saigo hosted a reception to bid farewell to twenty Nepalese selected for The Project For Human Resource Development Scholarship by Japanese Grant Aid (JDS 2018) at his residence.
This is the third batch of Nepalese students. Earlier, 40 Nepalese government officials are already received this scholarship.
Attended by secretaries of different ministries, joint secretaries, media persons and nominees, Japanese ambassador to Masamichi Saigo said that the participant will greatly contribute to institutionalize Nepalese system following their study in Japan. "Those selected will receive international level education during their study in Japan."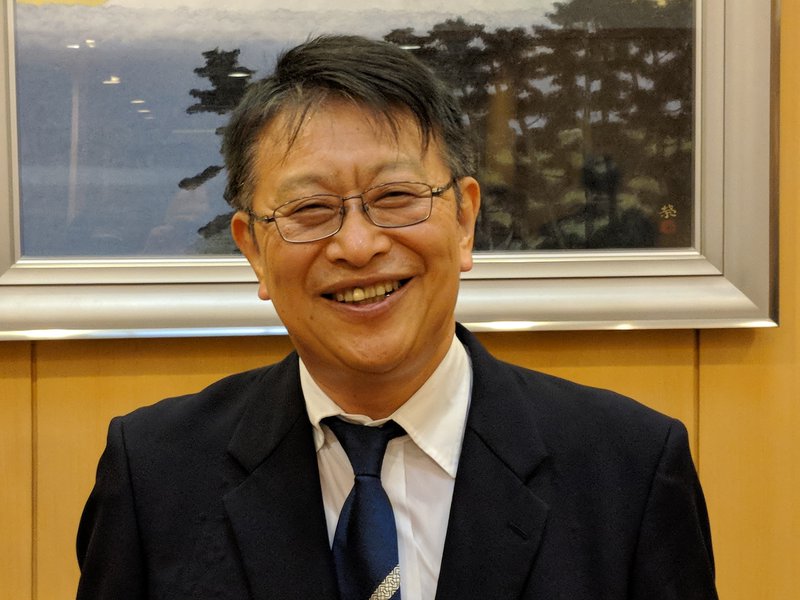 Japanese Ambassador to Nepal Masamichi Saigo
Joint Secretary of Ministry of Finance and Chief International Economic Cooperation and Coordination Division Shree Krishna Nepal thanked Japan government for continual support in development sectors. "The fellow will be assent for us when they come back after pursuing their courses in Japan's highly prestigious universities," said Nepal.
Jun Sakuma Chief Representative to JICA Nepal Office said that the fellow will help Nepal's development process.
The Project for Human Resource Development Scholarship by Japanese Grant Aid (JDS) has been started in Nepal since 2015. Up to the present, total of 60 Fellows have been sent to Japan.
Those JDS fellow are section officers representing various ministries of Nepal. Those include Ministry of Foreign Affairs, Home, General Administration and Federal Affairs and Local Development, Ministry of Law Justice and Parliamentary Affairs, Finance, Industry, Commerce and Supply, Vigilance Commission and Education Science and Technology.
JDS is now inviting potential applicants who understand its aims and are interested in 2 year master degree program at Japanese accepting universities for the academic year 2018—2019. The program will be instructed in English. The number of dispatches is 20 per year.
The Project for Human Resource Development Scholarship by Japanese Grant Aid (JDS) (former Japanese Grant Aid for Human Resource Development Scholarship (JDS)) is to support human resource development of the Japanese grant aid recipient countries. JDS Project targets the highly capable young officials (mainly government) who are expected to engage in implementing social and economic development plans as a future leader.
JDS Fellows are also expected to contribute to the enhanced bilateral relations between their countries and Japan, with well-rounded knowledge of Japan.
JDS Project offers 2-year Master's courses at Japanese Universities in English. JDS Fellows will get a special opportunity for directly learning the forefront knowledge in the technological environment as well as for building the wide human networks.
According to a JDS Website, JDS Fellows will have a great opportunity to learn the expert knowledge for policy making and institutional building for the country's development as well as systems in the world-leading technological country. Also the Fellows will benefit from the wider human network.
The Fellows' workplace will attain the highly-capable & motivated returnees who would effectively contribute to the organizational missions. The Fellows' country will improve institutional capability, which leads to foster the development.