At a time when the case related to rape increases all over the country, civil society activist organized a rally on violence against women alerting judicial council of local level.
Women and men carried play cards with slogans like end violence against women, Beware Local level judicial council. The rally ended staging peaceful demonstration in Birtamod. The activists also demanded death penalty for person involved in rape.
Women activist Sabitri Subedi demanded death penalty to the rapist. She urged journalist to write article to make opinion in favor of death penalty against rape offender.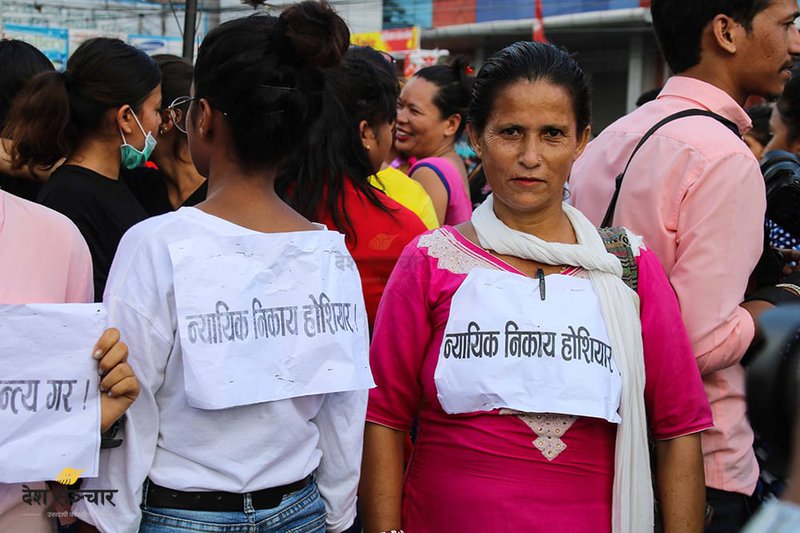 News and photo courtesy: Umakanta Khanal/ Dessanchar.com