International Youth Day 2018 celebrated throughout the Nepal organizing various programs. On the occasion, During the program, outstanding young Nepalis, who have shown dedication, innovation and passion for development in their work, have been awarded. ILO Nepal Director and acting UN Resident Coordinator Richard Howard addressed program. He highlighted the role of youth in SDGs.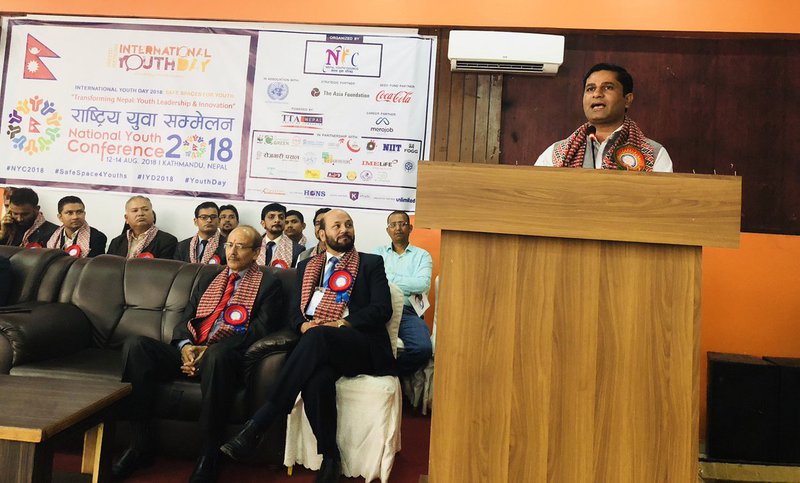 "Creating safe space for youth is vital bt doing so we need to ensure no youth is left behind.We are committed to create safer space for youth within the spirit of the SDGs & ensuring everyone has an equal representation on it", said Richard Howard UN Resident Coordinator a.i.
Organized by the National Youth Council, over 500 young participants attended the National Youth Confernce discussing Safe Spaces for youth and ways to help young Nepalis contribute to achieving the SDGs.
"The Constitutional Assembly Election in 2017 opened avenues for young people to be in parliament. It is now our responsibility to make that participation meaningful by creating platforms for opportunities", says Mohamad Ishtiyak Rai, Minister for Urban Development.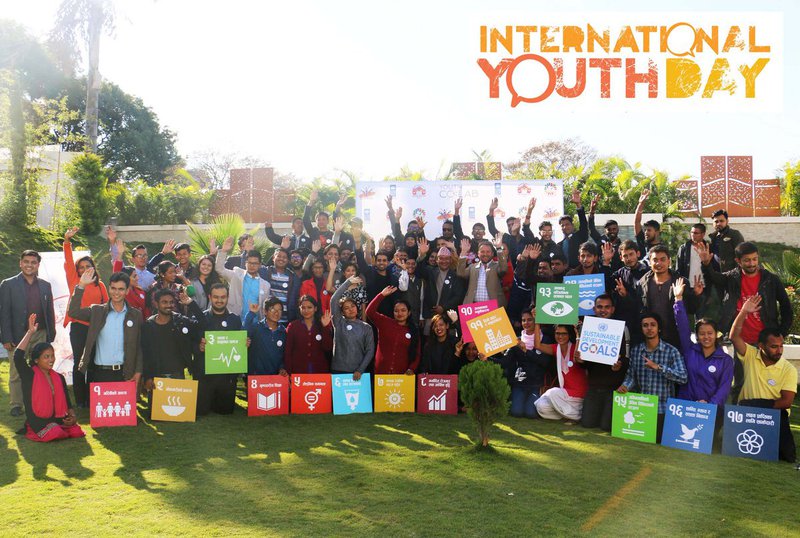 All photos Courtesy: UN Country Team Twitter