After completion of Upper Tamakoshi-456 MW next year, Nepal Electricity Authority (NEA) will have surplus electricity to export to India during summer. This will change the state of Nepal's overall export and import of electricity.
According to its recently release report, NEA is pushing to complete 14-megawatt Kulekhani-III, 60MW Upper Trishuli Three A, and 456MW Upper Tamakoshi hydropower projects by this fiscal year. Along with this, private sector are also contributing over 100 MW to NEA power distribution.
Nepal imported electricity just over 16 billion this year to completely ending the load-shedding in the country contributing to GDP growth to 2 percent. If one analyses on the basis of costs and benefits, the import has greater contributions.
Nepal has been importing the electricity from India since 2008. When MD Ghishing took the charge of MD in 2016, Nepal had 14 hours of load shedding despite importing the electricity of average Rs. 12-13 billion annually.
This is year of hope for jubilation for NEA. For the first time in the last couple of years, Nepal Electricity Authority (NEA) has said that it was able to make a profit of over Rs.1 billion.
With reduction of 2.45 percent electricity leakage in the last fiscal year 2017-18, NEA's has shown that it can make differences. Under the leadership of Managing Director Ghishing NEA has also improved the capacity of generation completing some of the ailing projects like Chameliya 30 MW.
According to NEA press release, as per a target to reduce electricity leakage from 22.90 per cent to 2.45 percent, Nepal is able to meet the target. The 20.45 per cent electricity leakage figure is the lowest in NEA's history.
"Our target is to bring down to around 15 percent within few years, "said MND Ghising.
After almost five years, NEA is able to make profit. In the last fiscal 2017-18, NEA was able to earn net profit of Rs one billion. NEA has forecast to earn net profit of Rs 1.1 billion in this fiscal. In the last fiscal, NEA earned operating profit worth Rs 7.86 billion.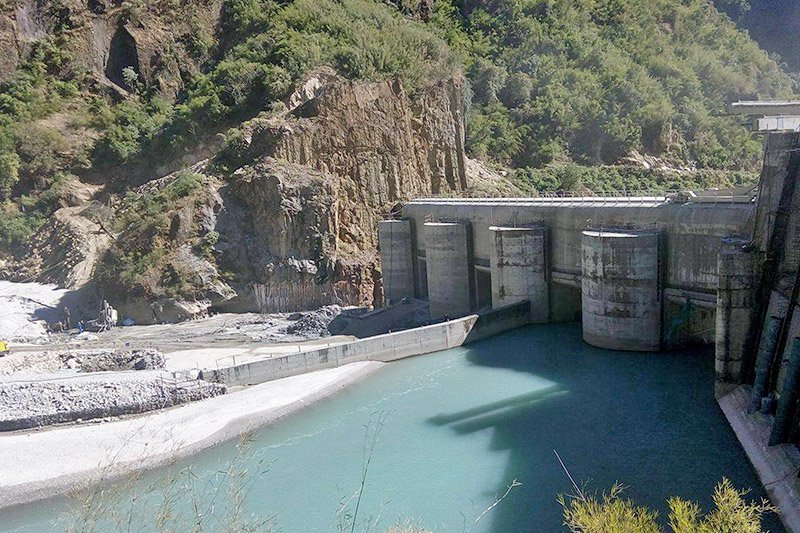 This is just unaudited. After the completion of final audit, this figure may go up," said Ghising.
One of the major successes of NEA in the last two year is to the end of load-shedding. NEA was also able to reduce in the average price of imported and domestic electricity, control of administration and financial expenses, and effective implementation of financial reform measures.
According to NEA, it has generated Rs 4 billion through control of electricity leakage.
Although NEA had forecast that it would face net loss of Rs 978.9 million, after the audit it actually made net profit of Rs 1.51 billion. "Before my appointment in 2016, NEA had faced a loss of Rs 8.89 billion. It is good thing to share that we have started generating net profit.
As NEA is heading to have surplus electricity from next year with the completion of the construction of 14-megawatt Kulekhani-III, 60MW Upper Trishuli Three A, and 456MW Upper Tamakoshi hydropower projects by this fiscal, this will drastically reduce the import of electricity from India.