British Ambassador to Nepal Richard Morris has opened a showroom of Paramount Motors amidst a ceremony. According to a press release issued by Prisma Advertising , Paramount Motors will offer MG's segment defining cars GS and ZS in Nepal.
MG Motor is a British automotive company which has marked its entry into the Nepali market today by associating with one of the reputed automotive distributors - Paramount Motors. The company will launch its segment defining cars GS and ZS in Nepal. The origin of the brand's name - Morris Garages - can be traced back to 1921 when motor manufacturer William Morris hired Cecil Kimber. The story of MG (Morris Garages) began in 1924 in the UK. In the years that followed, MG's stunning sports cars and cabriolets were the ride of choice for many celebrities, including British Prime Ministers and several members of the British Royal Family.
Sachin Aryal, General Manager, Paramount Motors, said, "MG is one of the fastest growing global automotive brands. Over the last few years, MG have built a strong foundation and exponentially grown the MG brand, entering new and emerging markets. The company had expressed intent of taking the MG brand all over the globe and today they are living up to this promise with the inauguration of the first distributorship in Nepal, Paramount Motors. This inauguration is a key milestone in MG's growth strategy.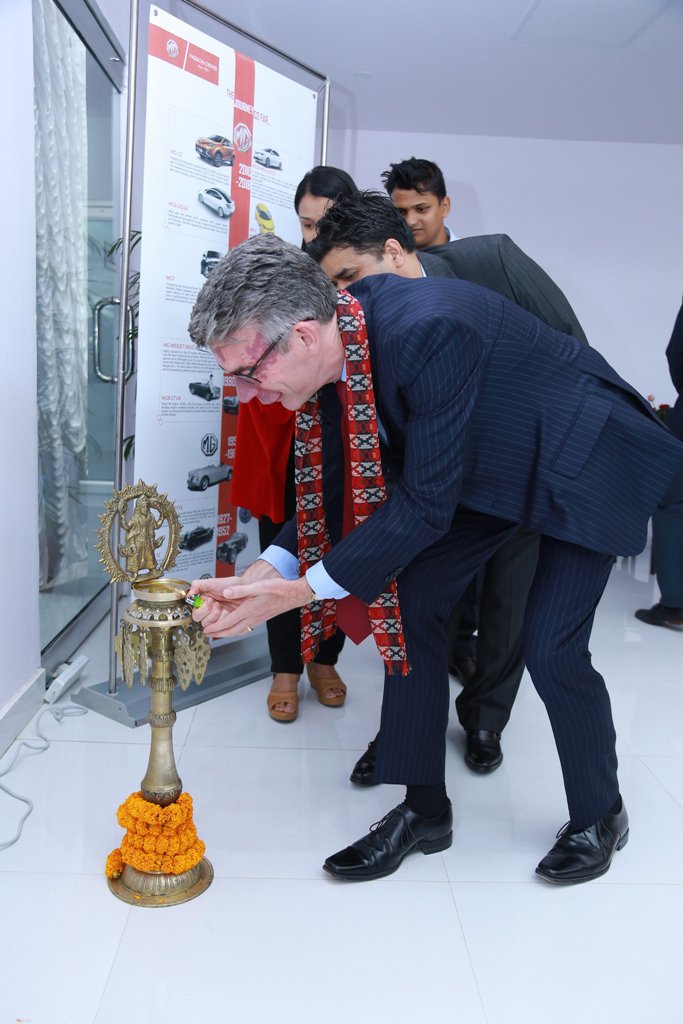 He added, "Speaking about the association with brand MG Motors, MG is one of the foremost automotive brands across the globe. It is an honor to be associated with an automotive giant with a legacy of innovation and passion in the global automotive industry. In the context of Nepal, where the love for international automobiles have elevated in the present times, and MG's GS and ZS being the most awaited SUV till date, we are highly positive that this association will be really productive; both for us and our valued customers."
The state-of-the-art showroom facility of Paramount Motors is located at Naxal. The facility has been designed based on the MG Global Design concept, the new generation facility that is conceptualized to best address the evolving needs of customers by highlighting the value of the brand, products, services and accessories in a modern and more effective manner.
MG Motors's GS/ZS has been a great success which revolutionized the compact premium SUV segment alternative to sedans, creating a new era in automotive history. The global launch of the GS/ZS was a progressive step by MG to pursue its strategy of accessible mobility for all and is a step up in its international growth strategy. It also boasts of superior engineering, styling, safety and comfort features. MG prioritizes power and safety as its key features with excellent controls, safety air bags and well-built, high powered engines. MG SUV segment is one of the few cars which got 5 star rating along with the Crash Safety Scorer ANCAP Certificate, Australia.