Like a drunk man having remarkable success attempting to negotiate their way along a tightrope, it was only a matter of time before England came crashing down to earth.
They might have been 2-0 up in the series after two Tests, but a team with this many flaws were only going to be able to keep their balance for so long.
India have come roaring back into this series, needing just one more wicket on day five to claim a resounding win in a largely one-sided contest that saw the hosts comfortably outplayed in every facet of the game.
To paraphrase the infamous line from the journalist Martin Johnson in the build up to the 1986/87 Ashes series, there have only been three things wrong with England in this Test, they couldn't bat, they couldn't bowl and they couldn't field. And while Jos Buttler might rightly dispute the first part, you'd struggle to say the same for the rest of his teammates.
This was not how this match was supposed to play out, England were rampant at Lord's, India's batsmen in disarray, and when they were put in to face another swing bowling onslaught on the morning of day one, few foresaw anything other than a continuation of the procession.
England though, through a mixture of complacency and poor execution, failed to seize the early initiative, and in the face of a more determined Indian batting effort, squandered the advantage of winning the toss.
A change in approach and technique had meant India's batsmen were much improved, but England's bowlers were poor early on – only in one opening spell since the 2015 Ashes has James Anderson bowled more deliveries wide outside off stump.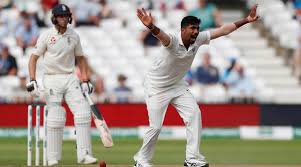 With Sam Curran deposed for the returning Ben Stokes, England's attack looked, not for the first time, somewhat one-dimensional, and while they offer different things there is no escaping the fact that they remain four right arm fast bowlers of similar pace.
There is a question too of whether they are using their available resources in the right way, Stuart Broad continues to be given the new ball on grounds of seniority rather than merit, while Chris Woakes – hero of Lord's and arguably England's best bowler so far in this series – continues to be treated almost as a second class citizen. The decision to introduce Stokes into the attack before him in the first innings as woeful as the spell that England's streetfighting allrounder ultimately produced.
Then there is England's fielding, England officially dropped five catches in this match but effectively that should be six if you include the edge Keaton Jennings inexplicably let fly between his legs, and that's not even counting the chance Buttler ducked under at second slip.
England have now now dropped 12 catches in the series as well as, like Jennings in this Test, not even laying a hand on several others that should easily have been pouched. Moreover this is not a new problem, rather an ongoing wound that they seem incapable of healing – remarkably and depressingly England's woeful catch success rate of 60% in this Test is only their fourth worst in the last 12 months.
And that is all before you get on to the batting.
The worrying thing for England is that the sort of diabolical performance they produced in the first innings, bowled out for 168 in just 38.2 overs, is no longer a surprise – their top order now no more expected to hold firm than a sandcastle against the incoming tide.
Keaton Jennings' second foray into Test cricket has been even less convincing than his first, only one Test opener has edged the ball more than him in the last 12 months, while against deliveries from seamers pitched on a good length he averages just six.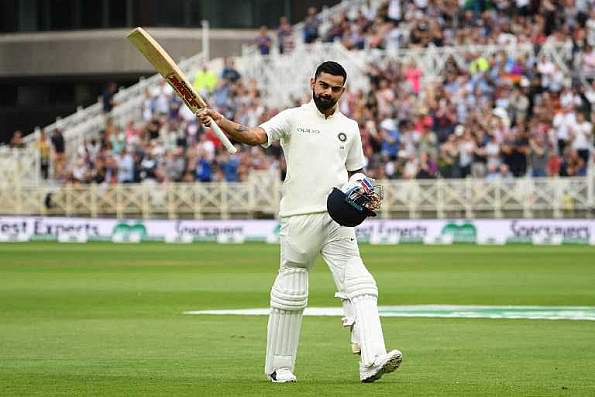 England's usually most reliable runscorers Alastair Cook and Joe Root both currently look badly out of form, Ollie Pope is just two Tests into a career and aged 20 batting higher in the order for England than he ever has for his county, while Jonny Bairstow is and will continue to be less effective with the bat the longer he remains England's wicketkeeper as well.
Bairstow is now though a separate problem for England, the fracture he sustained to his finger on Monday is likely to rule him out of the remainder of the series, without an enormous queue of men lined up to replace him.
Their pathetic first innings capitulation is also nothing like a new problem. When they lost all 10 wickets in a single session on day two it was the third time they have done so in two years – before this it hadn't happened since 1938.
At the end of day three, with two days to survive and 10 wickets still in hand, England had an intense team meeting in order to try and improve from their mistakes and rally themselves for at least some sort of morale-boosting rearguard.
By lunch on Tuesday you wondered why they'd bothered, they were 84/4, loose shots everywhere, no lessons learned. The depressing stats kept coming – since the start of 2016, England have been at least four wickets down before reaching 100 in 50% of their innings, a whopping 31 times out of 62. In the last eight Test series they've played, their top four have only averaged more than 40 on one occasion.
Ironically it took two of England's most swashbuckling players, Buttler and Stokes, to show the rest how to bat, a brilliantly patient and dogged rearguard mounted for much of the afternoon on day four, only to be undone by the arrival of the second new ball.
That late flurry of wickets – halted only just by a surely pointless yet admirably plucky set of partnerships from Adil Rashid with Broad and then Anderson – puts India on the cusp of a well-deserved victory and should leave England in absolutely no doubt as to how they got there.
Courtesy: Cricketnext