Energy, Water Resources and Irrigation minister Barshaman Pun said that he would not allow selecting the project on the basis of pressure and influences. Addressing annual review meeting, minister Pun said that now on projects will be selected on the basis of priority of the country.
"I need progress of the projects. I do not tolerate the word like ifs and buts," said minister Pun. He directed officials not to give work to those contractors who do not meet the schedule. Minister Pun urged concerned officials to change their mindset of working.
"Those contractors who do not meet deadline should be blacklisted," said Minister Pun.
Joint secretary of the Ministry Dinesh Kumar Ghimire presented the overall scenario and progress of the projects.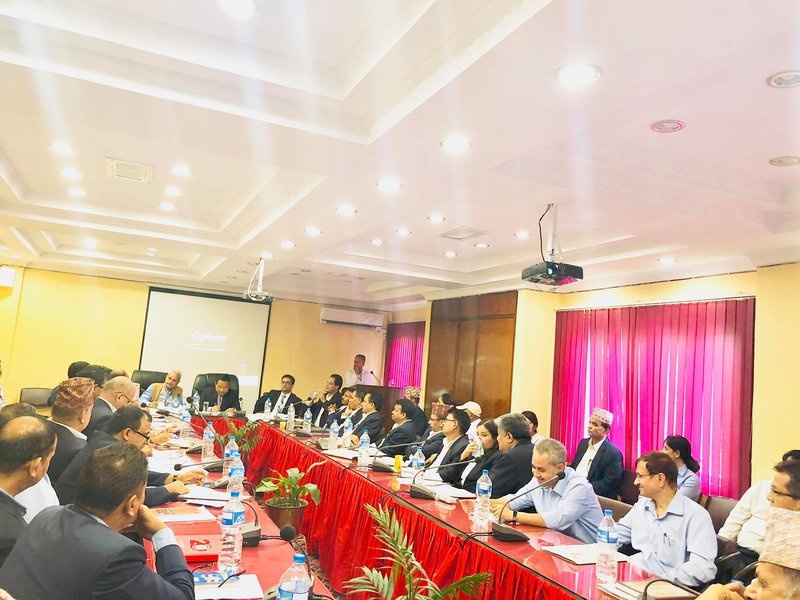 ,