Gathered spontaneously, hundreds of people from different walks of life mostly young have protested against brutality and inefficiency of government handling the incidents of rape and brutal murder of 14 years old Nirmala Panta in Kanchanpur district in Maitighar Mandala.
The demonstrators demanded the stern actions against those police officials who failed to uncover the real criminal instead of arresting a fake one. Demonstrators also demanded justice to Nirmala and urged government to provide safety to girl and women.
In the police firing on Friday, another 14 years girl was killed and several others injured.
According to Dessanchar.com, Kanchanpur police today arrested 18 years Babita Bum and her 14 years old of sister Roshani Bum for investigations on the rape and murder case. Local people have been demanding the arrest of these sisters since the murder and rape.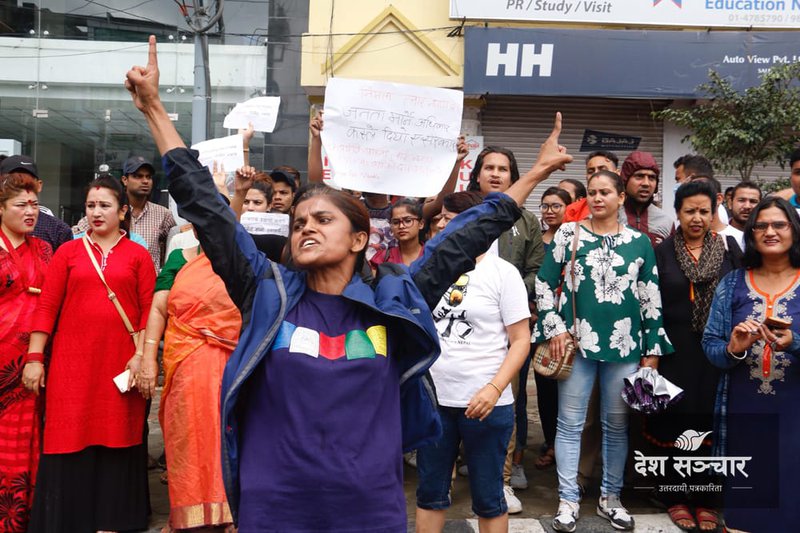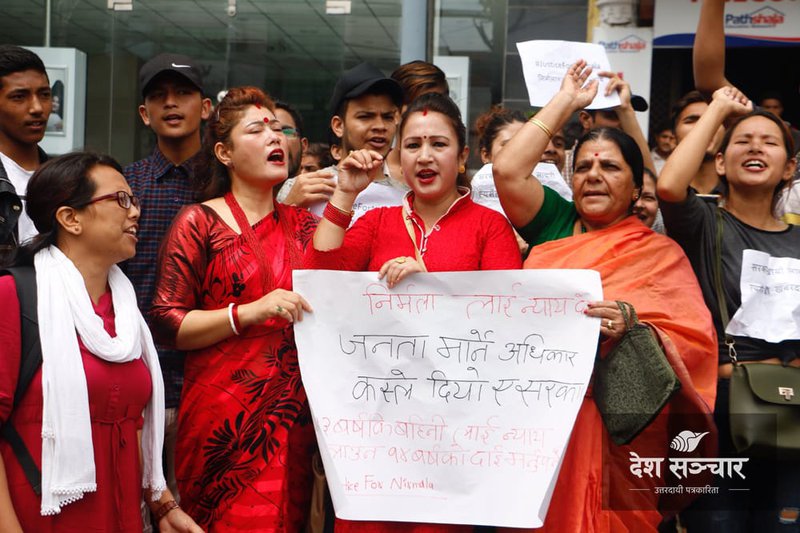 Photo Courtesy: Deshsanchar.com