Leader of Indian National Congress Rahul Gandhi arrived in Kathmandu on his way to Mount Kailas and Mansarobar as a pilgrimage. He is leaving tomorrow morning to Tibet from Nepal to reach Kailash.
Rahul Gandhi, who calls himself as a Shiva Bhakta, is now staying in Hotel Radisson. According to media report and he is expected to complete his journey by September 12.
More than four months after he announced his intention to visit Kailash Mansarovar and Rahul Gandhi is undertaking the pilgrimage.
Congress leader Gandhi had first announced his intention at Delhi's Ramlila Maidan on April 29 while addressing the Aakrosh rally. Calling himself a shiv bhakt (Lord Shiva's devotee), the Congress chief had said he wanted to thank Lord Shiva and shared his experience of a frightening experience he had on a plane.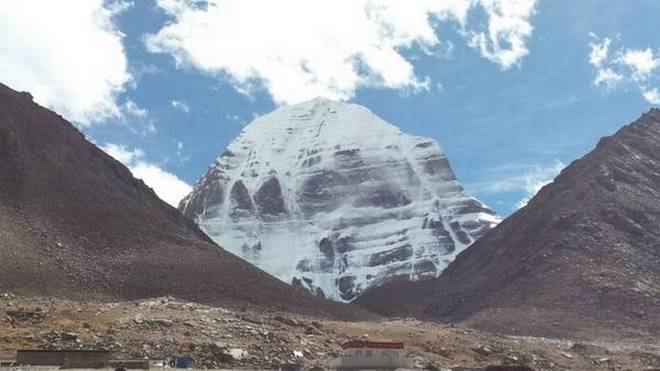 "A few days ago, we were on our way to Karnataka on an aircraft. And the aircraft suddenly came down by 8,000 feet. I thought gaadi gayi [that it was all over]. At that moment, it struck my mind that I have to go to Kailash Mansarovar," Gandhi had said at the Aakrosh rally.
According to Hindu, but ahead of three crucial Assembly elections in Madhya Pradesh, Chhattisgarh and Rajasthan, a visit to Mount Kailash, considered to be abode of Lord Shiva, carries political significance. With the BJP branding the Congress as a party that only believes in minority appeasement, Mr. Gandhi's visit to places of worship, especially temples, are being seen as course correction undertaken by the party.
The annual Kailash pilgrimage, which draws thousands each year, will end on September 8.